Electrician licenses and certifications are in high demand. Many states require a license for you to be able to work, but they may have different titles, training requirements, costs and application processes.
Electrician license requirements can also vary depending on your experience level: Apprentice, Journeyman or Master Electrician. You may also have a specialization in residential, commercial, industrial, maintenance, installation, construction, automotive, marine, and highway systems. Any of these may require an additional license.
Find out what you need—and how to get it—by selecting your state or click here to try our licensing and certification tool, LicensePointe, and quickly and easily find the information you need.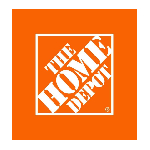 The Home Depot is proud to support the electrical industry on SkillPointe. We are partnering to bring you expert information about the highest-demand skilled trade jobs.