By Michael d'Estries
If you're looking for opportunity, job security, excellent pay and benefits, and the ability to develop skill sets on the cutting edge of innovation, it's time to give the world of manufacturing a solid look. The industry is consistently evolving to match the needs of a global, high-tech economy and is expected to grow dramatically by 2030. 
"Manufacturing has abundant opportunities," Carolyn Lee, executive director of The Manufacturing Institute, told SkillPointe. "We have 851,000 jobs open in the industry right now, and a study from Deloitte and The Manufacturing Institute finds that we will need to fill 4 million over the next decade."
There are many aspects of modern manufacturing, and the role of this type of engineering technician — also called an electronics technician or electrical engineering technician — is important in almost all of them. In a world increasingly dependent on circuitry, automation and other advanced electronics, this position offers a bright future filled with challenges and rewards. 
"People find meaning in doing work that makes a difference in people's lives — and that's what manufacturers do every day," added Lee.
A Career In The Ever-Changing World Of Circuits And Automation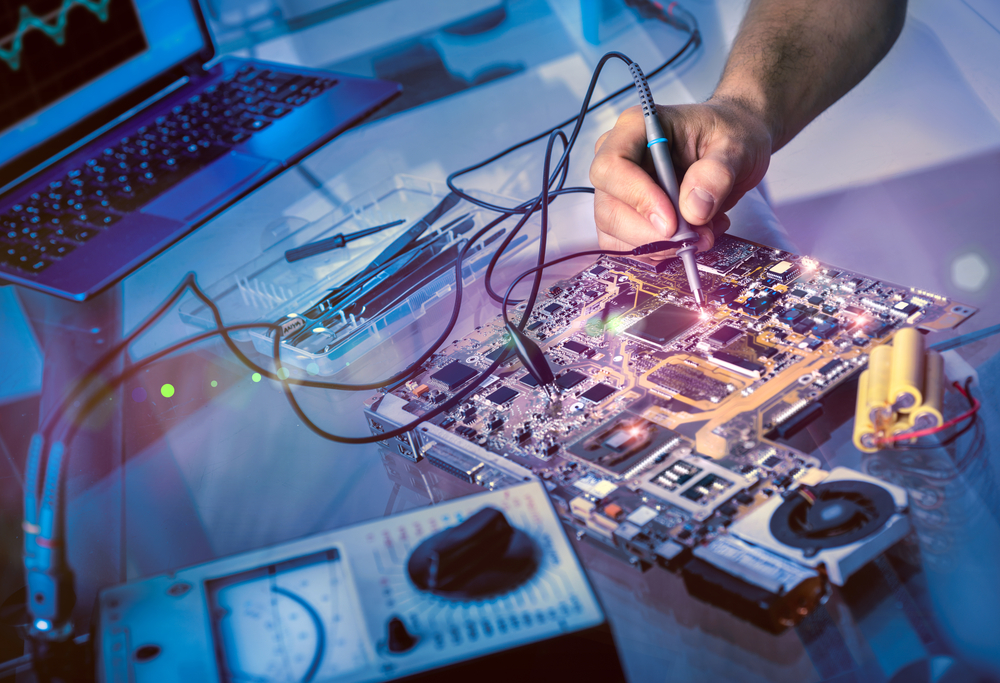 The calling to pursue this career isn't the same for everyone. Some found their way to the job by repairing retro video game systems or computers. Others enjoyed the thrill of simply taking something apart to decipher the labyrinth of circuits that bring it to life.
Common skills among electrical and electronics technicians include technical curiosity, an interest in math and science, the ability to communicate well and a keen eye for detail. 
Once you add training to your soft skills, you can expect a varied career. In broad strokes, an electronics technician can expect to test, repair, calibrate, install and maintain the electronics components that power equipment in a wide array of industries. These may include everything from automation systems in factories to aviation technology, automobile circuitry, electrical motors and audio-visual devices. 
Many in the industry, such as electronics technician Tracy Ann Wilson, say that having an adaptive personality and ability to work easily on a team are key traits for the position. She adds that those who love learning new things and staying engaged will immediately fit right in. 
"Variety is what I like most," Wilson told SkillPointe. "I find it's the perfect ratio of playing with wires and turning wrenches. I honestly don't have a least favorite part. The way I see it, I'm getting paid to do what I love, and that right there is a huge win!"
What Kind Of Education Do Electronics Technicians Need?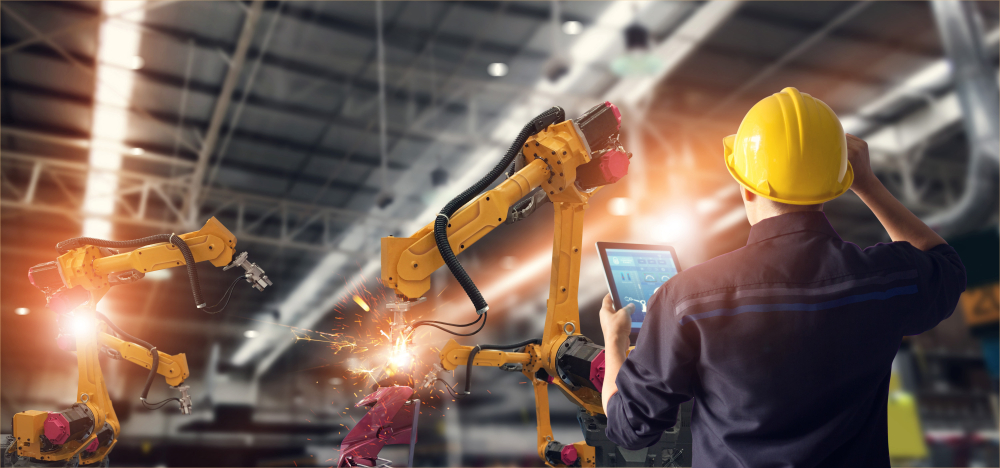 The first thing you'll need before looking into any post-secondary courses or apprenticeships is a high school diploma or equivalent. If you're still in high school, pursuing courses in algebra, computer science, technology and electronics will be tremendously beneficial in helping you make the transition to more advanced topics. 
It's also an industry that values new talent, no matter where you are in your career. 
"The industry has a place for people with STEM backgrounds and education," Lee said. "It also has a place for people who are fresh out of high school and college, or looking for a new challenge and career, with many opportunities for upskilling, on-the-job learning and certification."
In terms of next steps, at a minimum you will need to pursue an associate degree or certificate from a local accredited electrical trade school. Apprenticeships are not unheard of and include several years of on-the-job training under the mentorship of a senior electronics technician. However, companies generally look for formal education from a trade school or community college first before inviting new technicians to join their teams. 
RELATED: How To Find The Best Trade School Program For You
Programs vary in both length and cost depending on the type of degree or certificate you're interested in. According to jobs site Zippia, most electronics technicians in the industry (42%) hold at least a two-year associate degree, while 21% opted to pursue a bachelor's degree, which takes four years. Certificate programs, many of which can be completed online, can be completed in less than a year. Electronics technicians are not required by law to undergo state or federal licensing, but certification is recommended. 
What To Look For In An Electronics Technician School 
The first step to narrowing your search is making sure the training you're interested in is accredited. Accreditation is third-party recognition that the institution behind the program meets a high standard of academic excellence. This declaration of merit is beneficial not only for securing financial aid, but also for attracting prospective employers. 
The site Electrical Career Now, which features a comprehensive list of programs and schools throughout the U.S., is a great place to start. You can also search for electronics technician training programs near you on SkillPointe.
3 Electronics Technician Programs From Start To Finish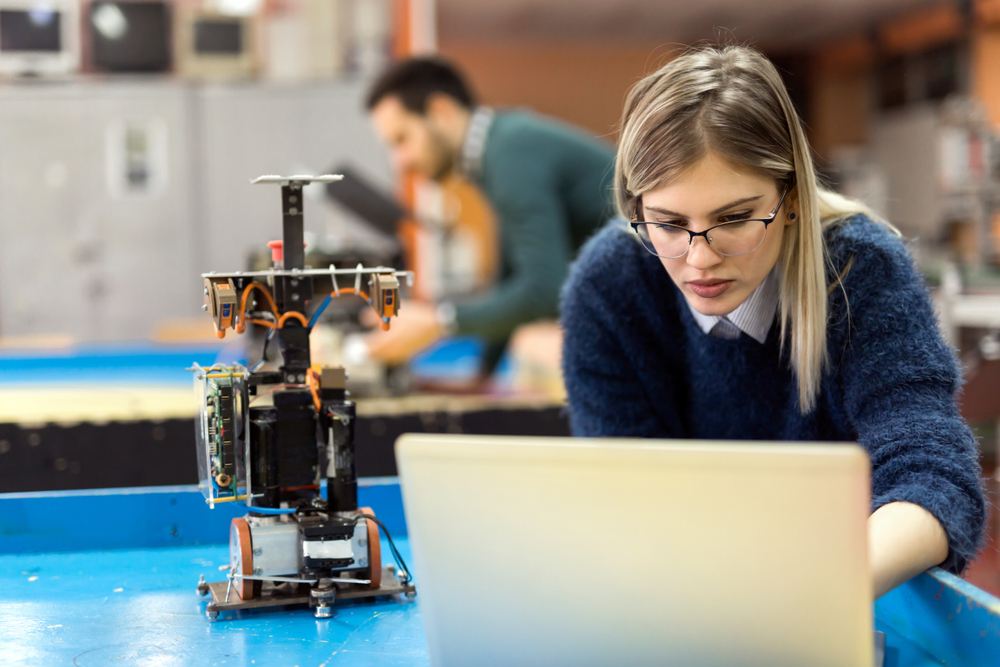 Let's walk through a few programs available to electronics technicians. We'll cover training program features, completion times and cost. 
One of many institutions providing online, flexible instruction, George Brown College offers an electronics technician certificate program that can be completed with 32 weeks of part-time study. The course covers the fundamentals of applied electronics, from series circuits to microprocessors. In addition, the online program also includes 3D lab simulation software that enables students to virtually build and test analog or digital circuit schematics. Total cost is $1,760. 
Mesa Community College offers both a certificate in electronics technology and an associate degree in electronics engineering technology and electronics technology. The certificate can be completed in as little as two semesters (a part-time program takes four), covers the fundamentals of applied electronics, and costs roughly $7,128 (depending on in-state or out-of-state residency). 
The associate degree program takes five semesters to complete, offers a deeper dive into the job skill sets (digital logic and circuits, solid-state devices and circuits, engineering analysis tools), and costs just under $20K (depending on residency). 
Monroe Community College (MCC)
Offering a hands-on approach, MCC says its electrical engineering technology associate degree program will give you experience working with everything from smartphones to touchscreens, audiovisual systems, manufacturing and construction instruments, and much more. The curriculum, which covers topics such as microprocessors, technical writing, applied physics, and digital electronics, can be completed in two years and costs $19K for out-of-state students or $10K for in-state. 
What Comes Next: Finding a Job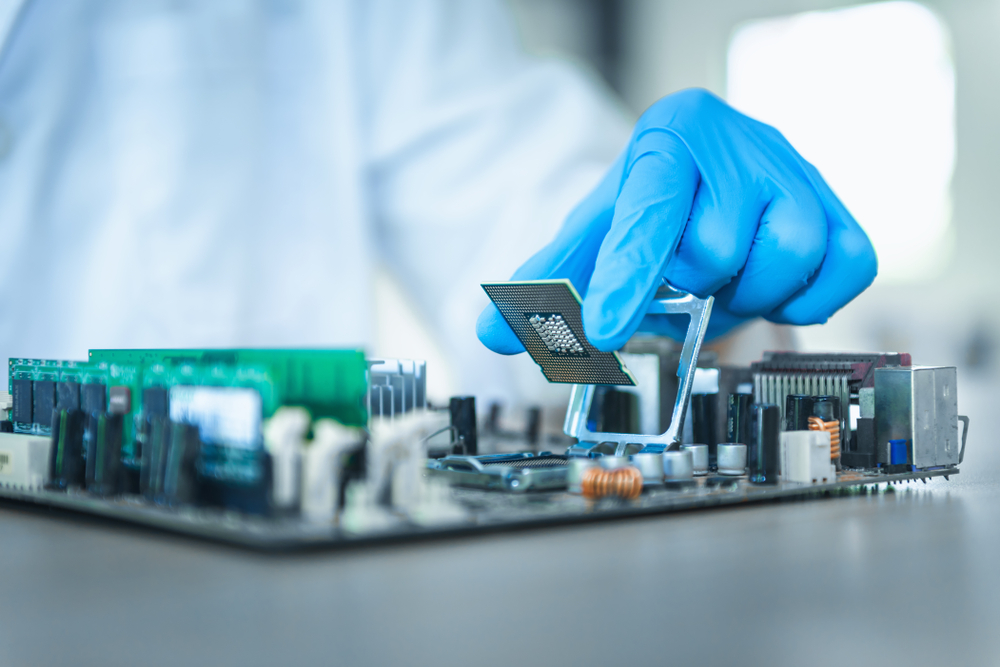 Once you have your certificate or degree in hand, finding a job in the industry should be easy. There are thousands of jobs available around the country, and you can do a job search by ZIP code on SkillPointe. Median pay is close to $62,000, as of May 2021.
It's worth noting that a specialist will earn more money than someone who is a jack-of-all-trades in this field. To that end, consider what piqued your interest during school and tailor your job search accordingly. Specialized areas for electronics technician degrees include computer electronics, biomedical equipment, avionics and watercraft, and industrial manufacturing. 
As electronics technicians are directly supporting industries constantly changing due to technology advancements, your education must keep pace. Throughout your career, you can expect exposure to new skills with on-the-job training, as well as new certificate programs to keep your skill set in demand and on the cutting-edge. 
"Manufacturers are willing to go above and beyond to invest in their employees and their employees' long-term success," Lee said. "The proof is that there are so many upskilling, recertification and apprenticeship programs across the industry. Manufacturers want people to acquire the skills that will set them up for careers." 
Michael d'Estries writes about innovation, arts and culture for a variety of outlets. When he's not online, Michael runs his large apple farm and honey business in the Finger Lakes region of New York.