By Michael d'Estries
You've done the research, crunched the numbers and decided that sitting in a lecture hall isn't the best use of your time after high school. Here's a better idea: Learn new skills immediately, immerse yourself in something that interests you, and come out the other side with less debt and excellent job prospects. 
A trade or vocational school education can help you achieve all of these goals and get you earning money in your chosen career field in half the time of a traditional four-year degree. But how do you know which trade school programs will offer the best fit for your interests? We look at all the variables to consider, and the steps to take to make sure you're making a good investment of time, money and focus. 
What is Trade School? An Education with Immediate Impact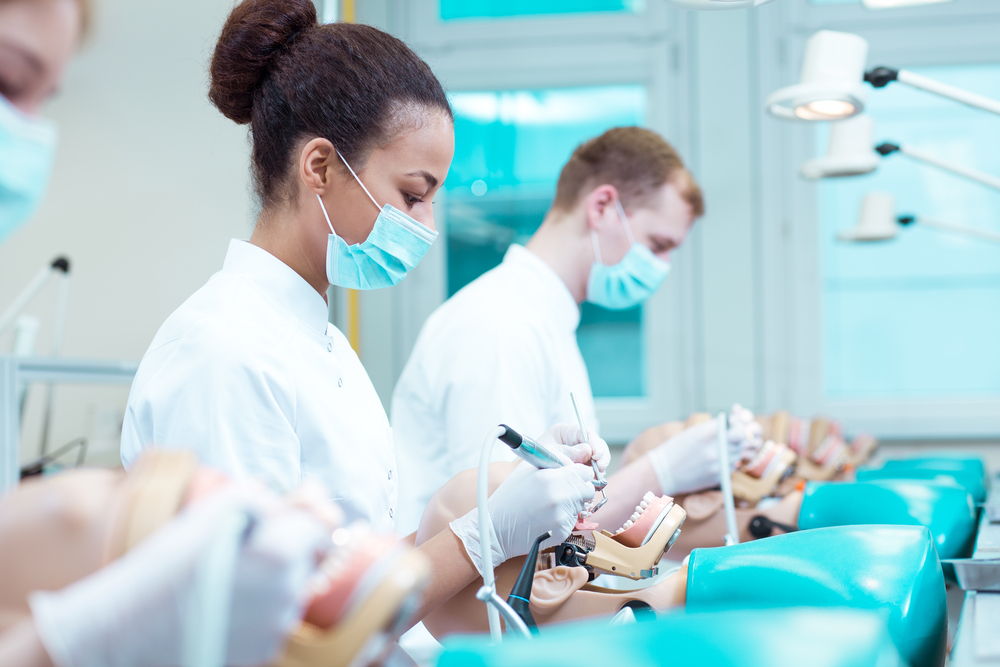 Before going over what to look for in a trade school, it's important to reinforce the benefits of choosing this route. Just know you're not alone. A survey conducted during the COVID-19 pandemic found that more than 80% of prospective students considered trade school a good or better option than college. While post-secondary enrollment was down in the fall of 2020 across the U.S., trade schools in particular took a larger hit because the hands-on nature of their programs conflicted with social-distancing requirements. Nonetheless, future graduates should expect a job market hungry for their newly acquired skills. 
"There are jobs, jobs, jobs and not enough people to fill them," J. Craig McAtee, executive director of the National Coalition for Advanced Technology Centers, told The Hechinger Report in December. "We're doing everything we can to get the word out."
Interest in trade schools is coming not only from a desire by prospective students to avoid large debt accrued from attending traditional four-year colleges (averaging nearly $30K), but also a desire to learn specific tasks and applications in a hands-on environment. 
Whereas an undergraduate college degree covers a myriad of topics, trade schools narrow the focus and give you experience completing the responsibilities of the position you're training for. You'll also find yourself in less or no debt (average of $10K), graduate in less time, and receive job prospects from industries desperate for skilled workers. And let's not forget your potential salary. Many trade jobs offer salaries well above the U.S. median household income of $68,703, with some breaking into six figures. 
How to Choose the Best Trade School For You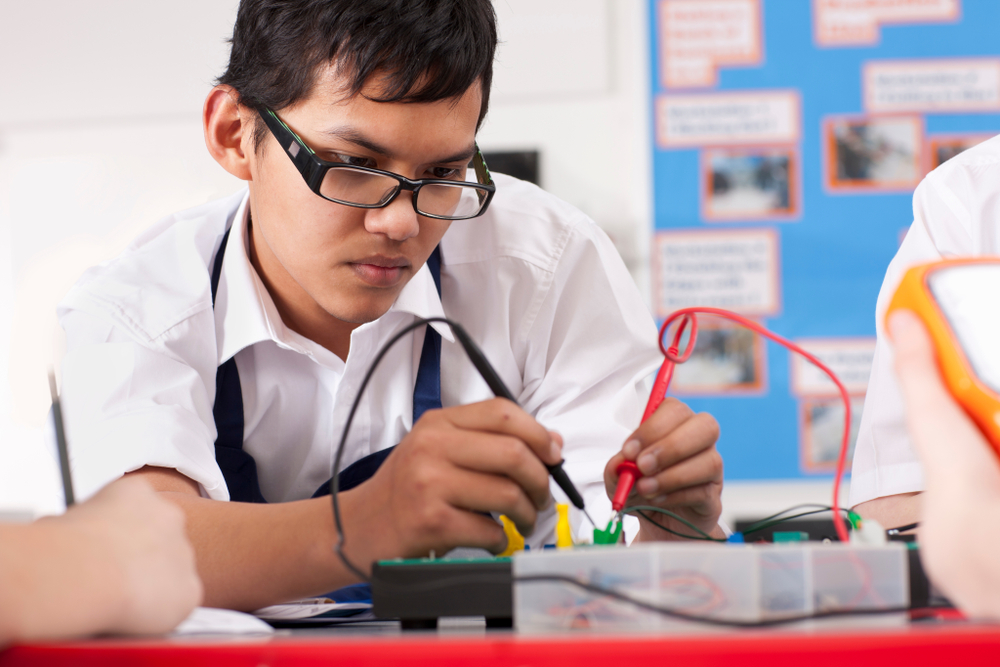 The first thing to decide when narrowing your choices of trade schools is the type of career path that interests you. Some of the hottest skilled trade jobs currently include wind turbine technician, electrician, diagnostic medical sonographer and software developer. To make the process easier, SkillPointe offers a photo-based assessment quiz that can help match your personal interests to a number of in-demand trade jobs. 
Selecting the best trade school to help grow your skill set in a particular field will require a bit of investigative work on your part. According to the education site From Nest to Wings, prospective students should look for schools with a strong history, sound business practices and placement rates that "demonstrate their graduates are welcomed into the trade by professionals in that field."
Examining a school's accreditation, a third-party recognition that the institution meets a high standard of academic excellence, is also critical for both placement and securing financial aid. The stronger a program's reputation, the more likely that a wide range of employers will be eager to hire you. 
Having proper accreditation will additionally make applying for FAFSA (Free Application for Federal Student Aid) a smooth process. Two reliable sources to check for legitimate accreditation are the Database of Accredited Postsecondary Institutions and Programs, posted by the U.S. Department of Education, and the Council for Higher Accreditation database. 
Once you've taken these background steps, it's time to get out from behind the computer screen and visit the campus of the trade school you're interested in. Tour the facilities, speak with the instructors, and — if you can — carefully examine the quality of the equipment you'll be using to learn your profession. Ask to speak with alumni of the school or seek out others in your prospective field who may be willing to offer advice or even allow you to shadow them at work. 
3 Trade School Examples, from Start to Finish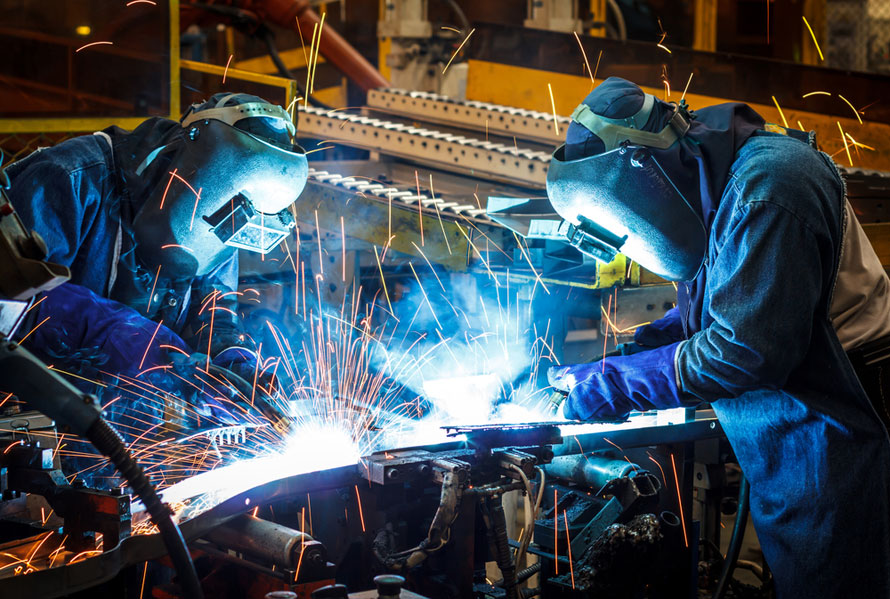 With that in mind, let's walk through specific examples of trade careers, the associated requirements, and the path one would take to go from student to professional. Some programs, such as this diesel mechanic academy, can be completed in as little as 12 weeks! 
RI Technician
An aspiring MRI technician — one of the highest-paying trade careers — can earn a certificate in as little as 18 to 26 months. During that time you'll learn anatomy, MRI or radiation physics and physiology and be required to complete 2,000 hours of clinical work as an intern at a lab or hospital. Graduates can expect a starting salary of around $50K, with the national median average topping out at $73K. Job growth in this profession is expected to eclipse the average, with an estimated 7% increase by 2029. (Find MRI technician training near you.)
Plumber
While you may not need a GED or high school degree, anyone interested in becoming a plumber will still need to seek out a trade school, community college or apprenticeship. A one-year trade school certificate will teach you how to install and repair plumbing systems, while a two-year program will expand into pipefitting, basic electricity, pump system design and blueprint-reading. After earning a certificate, entry-level plumbers can expect to earn around $35,000, with the national median salary approaching $55K. Placement will likely not be an issue with an estimated 48,000 jobs available across the U.S. (Find plumbing trade school options near you.)
Dental Hygienist
Dental hygienists require an associate degree, and full training can generally be completed in as little as three years through programs at trade schools or community colleges. Training is extremely hands-on and involves classroom, lab and clinical time. Upon earning your degree, you can expect a starting salary of $50K, with a national median salary of $76K. According to the Bureau of Labor Statistics, demand for dental hygienists is expected to grow 6% from 2019 to 2029, faster than the average for all occupations. (Find dental hygienist trade school options near you.)
These are just three examples of trade school paths you can take to change your job prospects and salary potential. What are you waiting for? 
Michael d'Estries writes about innovation, arts and culture for a variety of outlets. When he's not online, Michael runs his large apple farm and honey business in the Finger Lakes region of New York.