By Katie Gustafson
Healthcare occupations are projected to add more jobs over the next decade than any other industry. That job wave is being driven by an aging population that typically needs more healthcare and more prescription medicines. That's where pharmacy technicians come in.
If you are organized, detail-oriented, and you want to start working and earning a solid salary in healthcare after a relatively short training period, pharmacy technician is a career choice to consider.  
Read on to learn everything you need to know about becoming a pharmacy technician.
What It's Like To Be a Pharmacy Technician 
A pharmacy technician, also called a pharmaceutical technician, works under the supervision of a pharmacist to dispense prescription medication to consumers or medical professionals. 
The daily tasks of a pharmacy technician include receiving written prescriptions, confirming each prescription's accuracy, measuring out medications, and packaging and labeling the medications. Technicians may also compound or mix medications, depending on the rules of the state where they work. Some technicians specialize in specific areas, such as chemotherapy drugs or immunizations. 
A pharmacy technician's job is varied and fast-paced. It requires quick thinking and strong organizational skills. 
"A typical day involves checking the refill logs, printing bottle labels, following up on med donation programs, scheduling the volunteer pharmacists and techs, counting prescriptions, ordering medications, and manning the prescription pickup," pharmacy tech Chris Hicks told SkillPointe.
To excel in this career, it's important to get exposure to all aspects of the job and to work in multiple pharmacies, says Hicks, who directs the pharmacy at Charlottesville Free Clinic in Virginia.
"For those planning on making pharmacy tech a career, the ambition to stand out and get noticed for the better positions is a must," he says. "Be willing to work those extra shifts, or to work at other pharmacies within your chain or hospital system." 
How To Become a Pharmacy Technician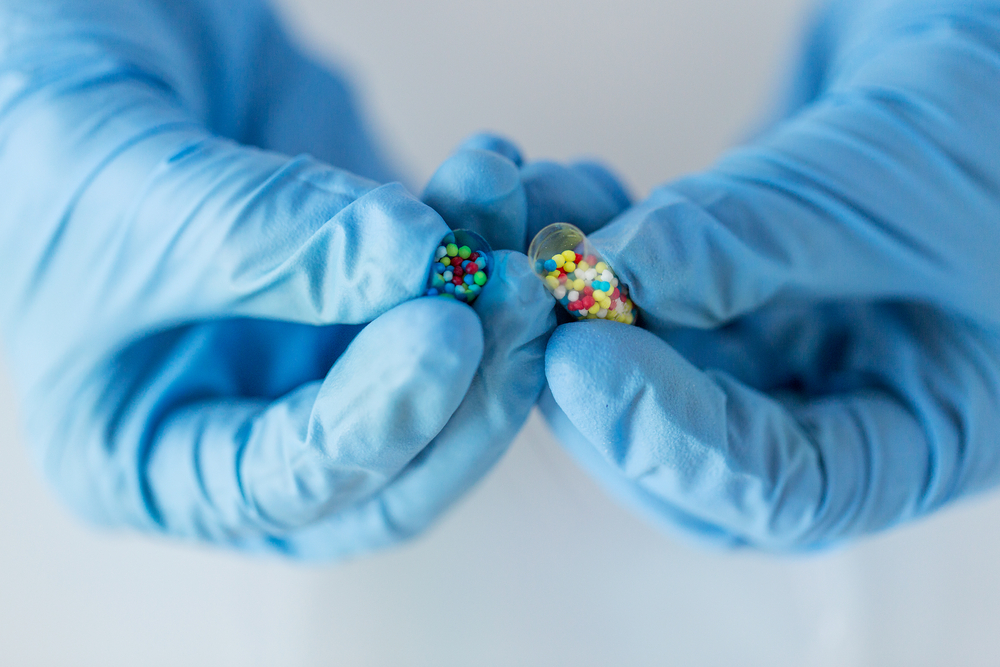 The path to becoming a pharmacy technician may vary depending on where you get your training and intend to work. Some states don't require national certification, or don't regulate pharmacy technicians at all.
Typically, you will need to be 18 years old, complete the training, get licensed and pass a national certification exam. 
How Long Does It Take to Become a Pharmacy Technician? 
You can prepare for a career as a pharmacy technician in two years or less. Most employers require a high school diploma or equivalent, even if it's not required for accreditation. 
The fastest route to becoming a pharmacy tech is earning a certificate, which will take from nine months to a year. 
Earning an associate degree at a community college or trade school will take about two years and may put you in a better position to advance in your career.  
It's important to find an accredited program, so look for the accreditation seal or consult the Pharmacy Technician Accreditation Collaboration, which keeps a list of accredited training programs.
Program Options for Pharmacy Technician Training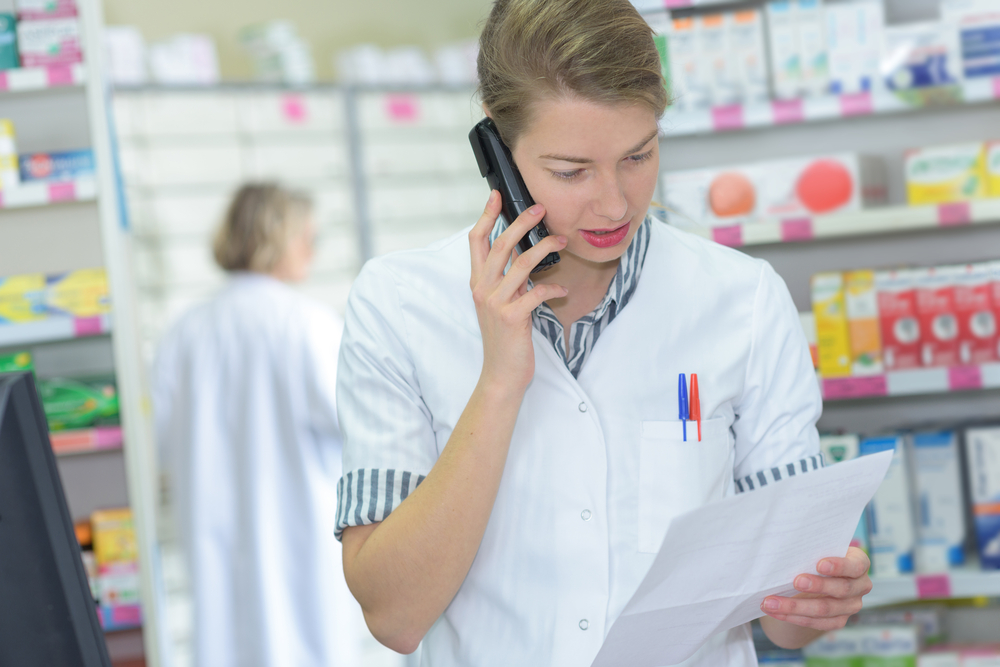 Most training programs for the certificate or associate degree paths teach students about systems of the human body, medical terminology, drug interactions, how to read prescriptions, how to accurately calculate dosages, how to package medications and how to maintain sterile conditions. 
A pharmacy technician certificate program can be done in a shorter period of time to gain an entry-level position. 
An associate degree training program is typically more rigorous than the certificate track. It will also cover more pharmaceutical science, plus management and customer service. It is likely to include on-the-job training or an internship. 
Many schools offer both tracks. For example, at Austin Community College District, you can earn a certificate or an associate degree through stackable credentials. A certificate will take 31 semester hours and cost roughly $2,500. An associate degree will take 60 semester hours and cost roughly $5,100. 
The cost and structure of programs can vary dramatically, so check out schools near you to get a benchmark for in-state fees. You can explore training programs by ZIP code on SkillPointe. 
Pharmacy Technician Certification and Licensing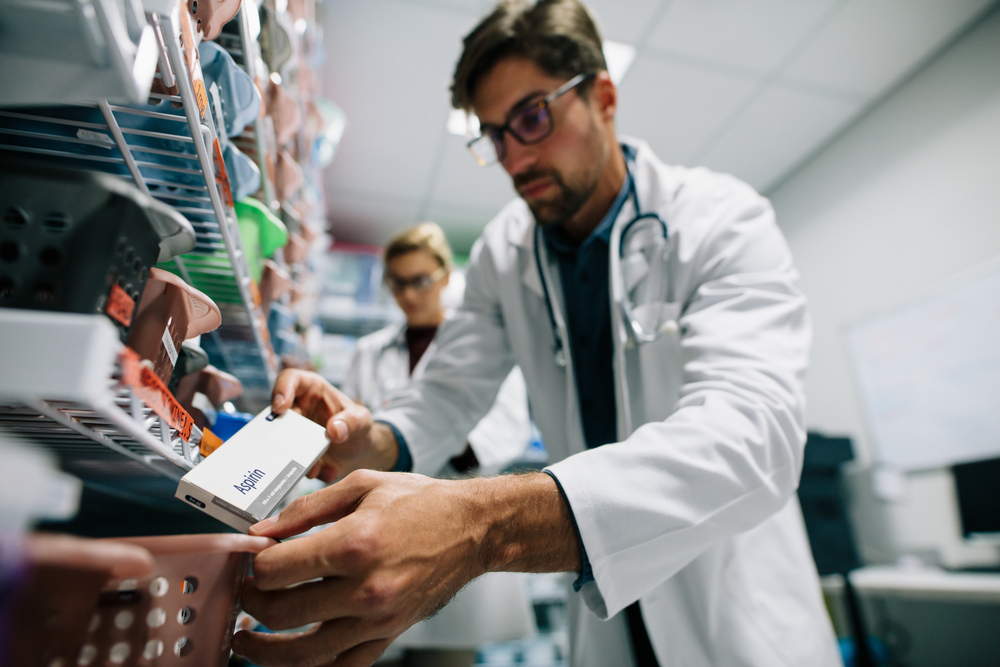 After training, you'll need to pass an exam and become nationally certified. In some states, you will also need to get licensed. 
Each state has a Board of Pharmacy that dictates the regulations and rules around pharmacies and pharmacy jobs. The National Association of Boards of Pharmacy makes it easy to find your state board. In addition, the Pharmacy Technician Certification Board maintains a map of pharmacy technician requirements by state. It's a helpful visual reference as you get started, but you still need to check your state Board of Pharmacy.
In most states, the Board of Pharmacy requires technicians to earn certification from one of the two main certification agencies. They each offer an exam: 
•    The Pharmacy Technician Certification Board (PTCB) offers the Pharmacy Technician Certification exam (PTCE).
•    The National Healthcareer Association (NHA) offers the Exam for the Certification of Pharmacy Technicians (ExCPT).
Passing either exam will earn you the title of Certified Pharmacy Technician (CPhT). 
PTCB certification is accepted in all states where certification is required. It is the oldest credentialing organization and is preferred by hospitals. NHA certification is accepted in all but a few states. It is accepted at commercial pharmacies, including CVS. 
For the PTCB credential, a high school diploma is no longer required, but you'll need to pass the exam and complete an accredited training program. To earn the NHA credential, you'll need to have a high school diploma or equivalent, complete an approved training program or at least one year of pharmacy tech work, and pass the exam. Both programs require a background check. 
Some states allow workers a grace period for certification. In this scenario, the worker starts the job and the pharmacy provides on-the-job training while the employee earns certification.
CPhT certification must be renewed every two years by earning at least 20 hours of continuing education credits.
Can I Take Pharmacy Technician Training Online?
There are many online pharmacy technician training programs, and some can be completed in a few months. These programs cover the same subject matter as in-person programs and are usually self-paced.
Why You Should Consider a Pharmacy Technician Training Program 
The median salary for pharmacy technicians is $36,740, according to May 2021 data from the Bureau of Labor Statistics, and there's room for advancement by earning additional certifications, such as the immunization certificate or the hazardous drug management certificate.
This job is crucial to the healthcare industry, will continue to be in-demand, and is unlikely to be automated or outsourced — all factors that provide excellent job security. Not bad for a job you can attain with a focused training program that lasts less than a year.  
Katherine Gustafson is a freelance writer specializing in content for mission-driven changemakers such as tech disruptors in fintech, healthcare IT and B2B SaaS.