By Deborah Skolnik 
America is facing a nursing shortage. Chalk it up to baby boomers aging and needing more and more medical care. By 2029, when the last boomers hit retirement, the country will have 73% more people 65 and older than it did in 2011.
The pool of nurses is also aging. Slightly more than half of all registered nurses (RNs) are 50 or older, according to a 2018 survey by the National Council of State Boards of Nursing and the Forum of State Nursing Workforce Center. Compounding the problem: Nursing schools are short on faculty, which limits their capacity to teach aspiring nursing professionals.  
The result: ERs and long-term care facilities need all the help they can get — and jobs are ripe for the picking. The Bureau of Labor Statistics (BLS) projects that jobs in nursing will grow faster than jobs in many other occupations through 2029, with hundreds of thousands of jobs being added.  
Among all occupations, nurse practitioner is the second fastest growing career, and nursing jobs that require a year or less of education are growing in demand as well. 
Careers Worth Considering 
Anyone searching for a stable career that's both financially and personally rewarding would do well to consider nursing. The more you learn, the more you earn. These are the median salaries (Emsi, 2020):
Nursing assistant: $29,661 
Licensed practical nurse (LPN) or licensed vocational nurse (LVN): $47,486 
Registered nurse (RN): $73,299
Nurse practitioner or advanced practice registered nurse (APRN): $109,824
The fulfillment that comes with helping others is part of the rewards package. The COVID-19 pandemic "definitely put attention on the importance of nurses," says Donna Meyer, CEO of the Organization for Associate Degree Nursing. While the pandemic may have driven some nurses out of the profession, it's also attracted new ones, Meyer notes. "They want to be there to help."
Many nurses work in hospitals, outpatient clinics and long-term care facilities, but those aren't the only options. "You can work as a school nurse, you can work in tele-health or be a pharmaceutical or textbook salesperson," says Meyer. "You can be a researcher or go into nursing education or administration. The opportunities really are endless."
Nurse Types and Education Requirements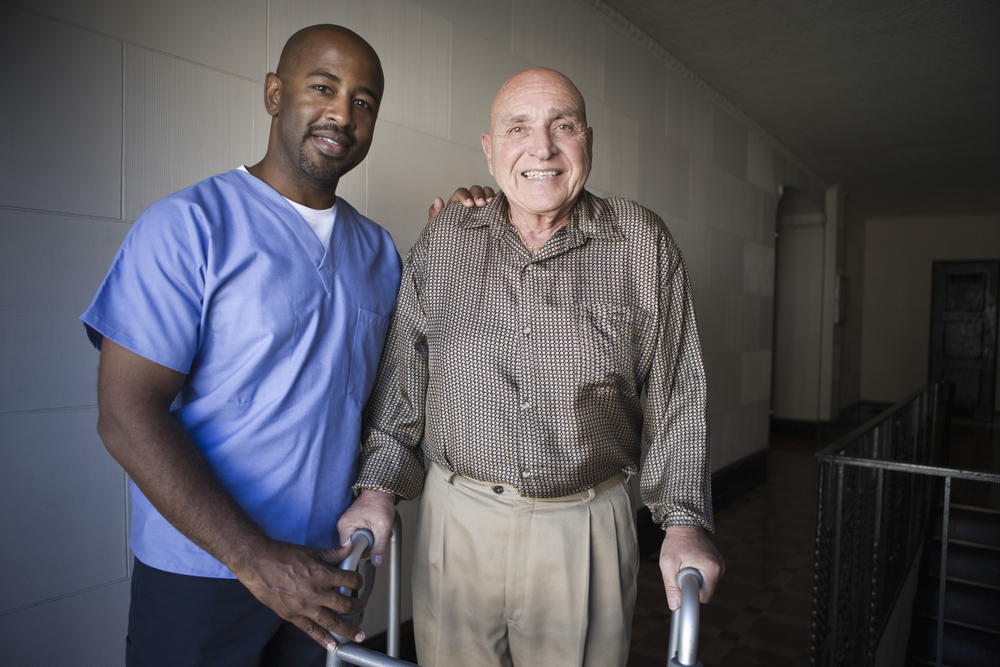 There are four core levels of nursing. All nurses must pass a licensing or certification exam.
Certified Nursing Assistants (CNAs) support nurses in hospitals, long-term care facilities and other settings. They help patients with tasks such as bathing, dressing, using the bathroom and eating. They can take patients' vital signs and, in some states, dispense certain medications. Certified nursing assistant students can get certified from a state-approved CNA education program in as little as six to 10 weeks. Many programs offer online courses. 
Licensed practical nurses (LPNs), also known as licensed vocational nurses (LVNs), spend about 12 months in a state-approved program at a community college or technical school. Responsibilities vary by state but can include giving certain medications, collecting samples and, depending on the level of training, starting IV drips. Job prospects are projected to grow 5% from 2022 to 2032. LPNs who work with patients in home settings are in especially high demand, says Meyer. 
Registered nurses (RNs) are what most people think about when they hear "nurse." RNs can do everything from monitoring patients' symptoms to performing diagnostic tests. Education paths include earning a diploma from an approved nursing school, earning an Associate Degree in Nursing, or ADN (which takes about 2.5 to 3 years) or getting a Bachelor of Science in Nursing (BSN), which can take four to five years. Many hospitals prefer registered nurses to have a BSN. 
Nurse practitioners, also called advanced practice registered nurses (APRN), can perform many medical tasks, including diagnosing patients and prescribing medications. They can even open their own practice. Job openings are expected to grow by 45% between now and 2032, according to the BLS. APRNs must have an RN license and at least a master's degree. A variety of career paths are open to them. They can become nurse anesthetists, nurse midwives or nurse educators, to name a few options.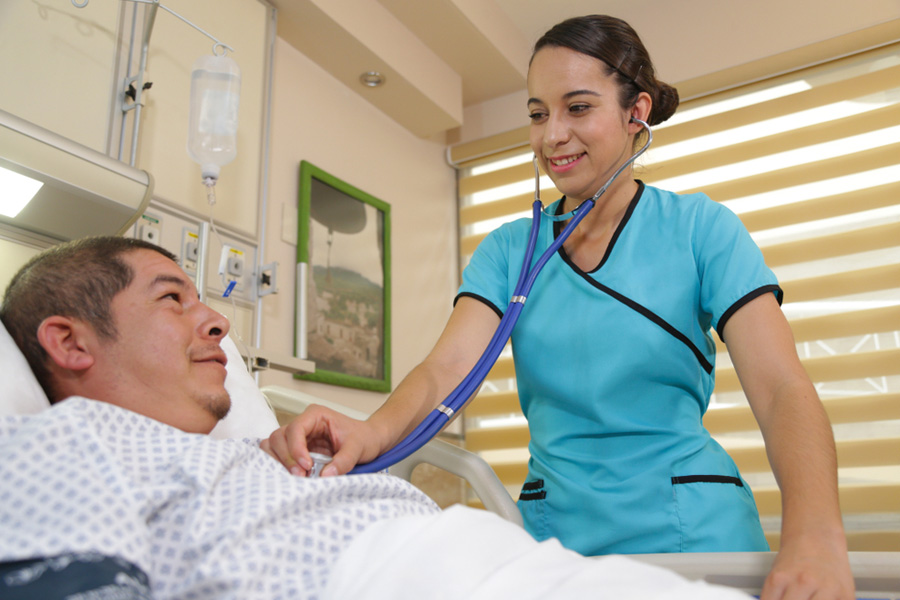 New nursing students can expect a lot of the education to happen online. Tools such as virtual clinical simulations help. 
Some nursing programs are using government aid to make the programs more affordable. For example, more states have grant or scholarship programs designed to get out-of-work people into in-demand jobs, including healthcare jobs. The Virginia Ready program and Michigan's Future for Frontliners are two examples. 
Healthcare workers are needed now more than ever. Career seekers who step up to the plate will be rewarded with long-term job stability — and the knowledge that they're making a difference. 
Deborah Skolnik is an award-winning writer and editor whose work has appeared in dozens of publications, from The New York Times and Good Housekeeping to Reader's Digest and Glamour. This article has been updated to reflect more recent information.