By Sarah Hicks
Most people think entrepreneurship doesn't apply to their situation. The truth is that everyone needs to master entrepreneurial thinking to succeed, no matter their career plans.
Though entrepreneurship is often associated with starting your own business, it's a mindset you can learn that is needed in every business, industry and career today, including skills-based jobs.
What Is Entrepreneurial Thinking?


Entrepreneurial thinking is about having a natural curiosity and searching for solutions to people's problems.
Key elements include critical thinking skills and the ability to recognize opportunity when you see it. As the graphic above spells out, other skills include taking initiative, being flexible and creative, and being comfortable with risk.
Comfort with risk is the quality that gets the most attention because it's what we associate with the biggest names in entrepreneurship — think Mark Cuban or Sarah Blakely — but it's not the most important factor for success. In fact, the element of risk isn't always present.
Entrepreneurial thinking doesn't necessarily mean creating something new or taking extreme risk. That's why entrepreneurial skills are applicable to many more down-to-earth situations, like solving a problem on a machine shop floor or taking a new approach to sharing information in a hospital.
"Entrepreneurship at its core is a process of discovery — the search for the intersection between our own interests and abilities and the needs of our fellow humans," writes Gary Schoeniger, founder and CEO of the Entrepreneurial Learning Initiative (ELI) in a blog post. "It does not require big ideas, venture capital, a unique personality, or an Ivy League MBA. It simply requires discovery skills — skills that anyone can learn to develop, yet skills that our system of education has historically undervalued, overlooked, or ignored."
Why Is Entrepreneurship Important?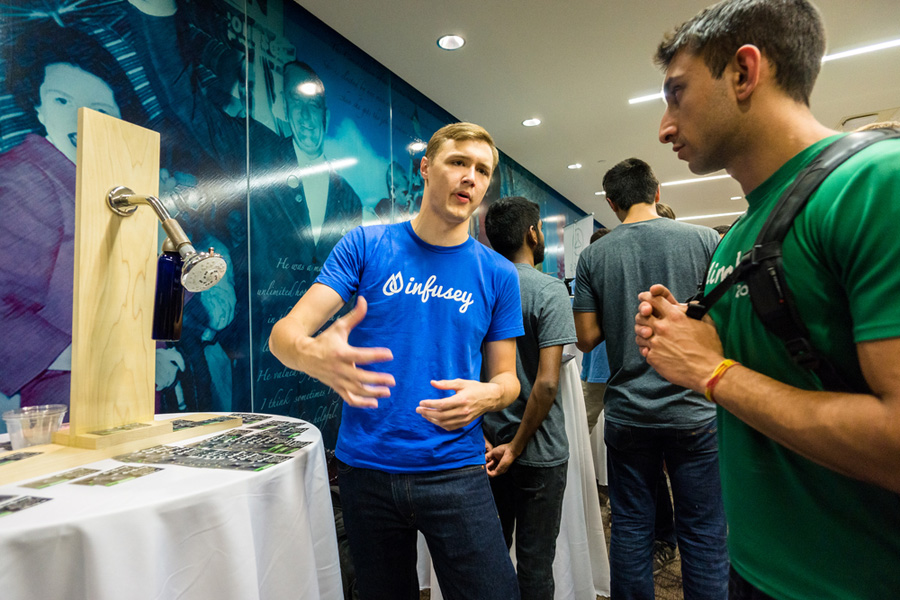 The world is changing fast.
"It's not the industrial age anymore," says Rebecca Corbin, president and CEO of the National Association for Community College Entrepreneurship (NACCE) in a recent video. "If you and I are working on an assembly line, and I suddenly become very entrepreneurial about my [task], everything gets messed up. So I need to follow the rules. Whereas today, we're working in a different realm."
Innovation, proactivity and creativity — the hallmarks of entrepreneurial thinking — are needed to succeed.
Entrepreneurial Mindset: On Ramp to Opportunity is a report produced by the Network for Teaching Entrepreneurship (NFTE), which explores how to teach young people this valuable skill. NFTE based their work on two fundamental points:
Entrepreneurial thinking is an "essential, 21st century skill" that's a key element of academic and career success.
Entrepreneurial thinking can be taught and learned.
The key is successfully incorporating entrepreneurship into all educational programs.
Corbin says NACCE's mission is about getting entrepreneurship into the classroom — regardless of the subject — and also into communities.
In a weekly podcast and frequent YouTube collaborations, Corbin talks to entrepreneurs and entrepreneurial leaders to make the topic more accessible to more people.
In a recent YouTube conversation, Corbin and Schoeniger discuss how best to accomplish this goal, especially at community colleges.
"It is not enough to add entrepreneurship on the perimeter – it needs to be at the core of the way education operates," says Schoeniger, pointing to a 2009 World Economic Forum report, Educating the Next Wave of Entrepreneurs, which calls for the transformation of our education systems to meet the need.
Effectuation: Problem-Solving for Entrepreneurs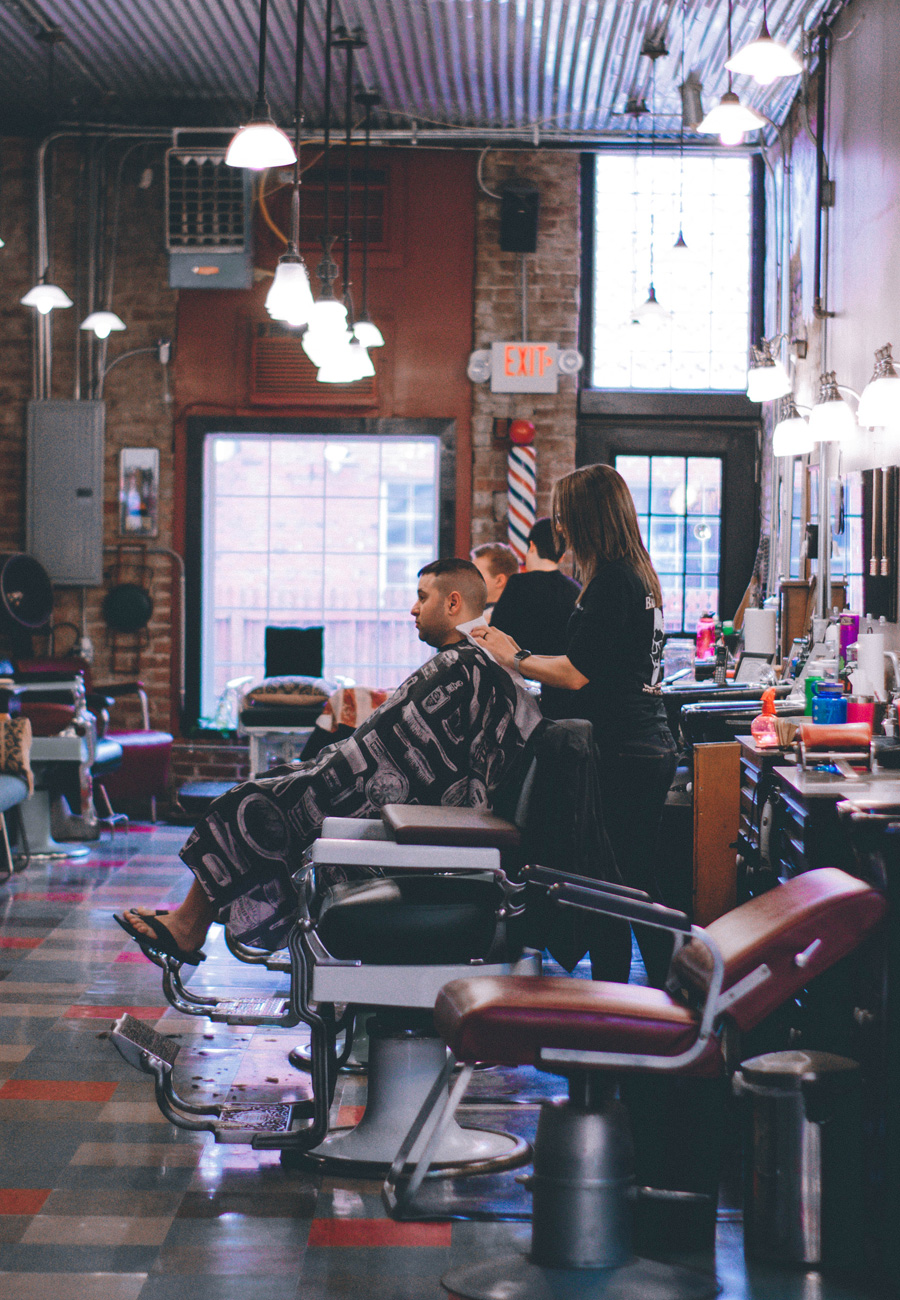 Related to entrepreneurial thinking, effectuation is a specific way of problem-solving that's more about using available tools and resources to get where you want to go vs. plotting it out. It's a common approach among serial entrepreneurs who see opportunity everywhere and act on it.
There are five principles threaded into this approach, as the site Effectuation spells out:
Bird-in-Hand: This principle is about focusing on means vs. ends. It considers three assets that should be considered including identity, knowledge and networks.
Affordable Loss: This is exactly what it sounds like — focusing on what you can afford to lose vs. what you think you will gain.
Co-Creation Partnership: Also known as the Crazy Quilt principle, this is how entrepreneurs identify strategic partnerships.
Leverage Contingencies: When entrepreneurs get lemons, they make lemonade — which is why this principle is also called Lemonade. For an entrepreneur, every bump in the road is an opportunity.
Worldview: Also called Pilot-in-the-Plane, this principle is about control and the entrepreneur's refusal to bow to external forces. An entrepreneur is always in control of her destiny.
This problem-solving approach was originally developed as a theory to explain why entrepreneurs are so entrepreneurial, but it's increasingly being used to show how to apply entrepreneurial thinking to any situation.
Entrepreneurial Thinking Is a Learnable Skill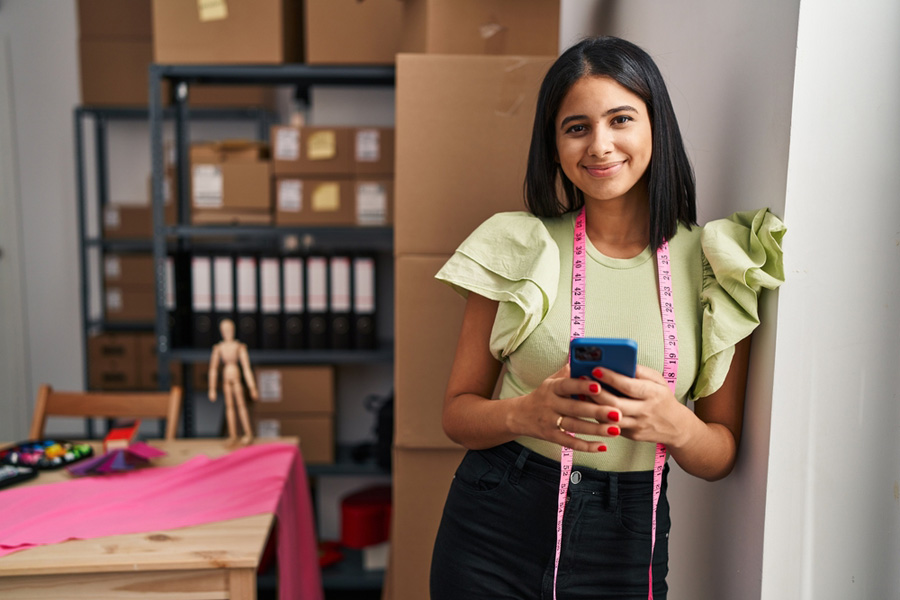 Ambiguity and change are constants. The key to navigating them is developing an entrepreneurial mindset.  
One way NACCE teaches and expands entrepreneurship is by helping aspiring or existing business people, especially women and minorities who don't always have equal access to such opportunities.
NACCE's Everyday Entrepreneur Program (EEP) helps NACCE-member community colleges launch and fund local entrepreneurship programs. They support students in all walks of life through education, mentorship and seed money for everyday businesses, which in turn help the communities where they are launched.
Hillsborough Community College (HCC) in Tampa, Florida, was one of the first colleges to receive a $250,000 gift from the Everyday Entrepreneur Venture Fund Foundation (EEVF), which provides the initial seed money for these programs. The HCC Foundation secured a matching gift, doubling the fund and increasing the number of budding entrepreneurs and existing businesses it could help. The businesses launched include Carolina Conner, a veteran-owned custom home builder and remodeler; Axon Motor Company, which designs and fabricates electric motors and generators; and Pickled Art Shop, an artist collective that offers retail and workshop space for local artists.
In addition, HCC also offers an interdisciplinary entrepreneurship associate degree, which can prepare students to apply for startup seed funding or to work for an established company, as the video below explains in more detail.
Entrepreneurial Thinking Can Launch a Business or a Career
Business models are changing, with less hierarchy and more opportunity and flexibility. Whether you own the business or not, the same thinking applies: If you see a problem that needs solving or a new niche that needs filling, don't wait for someone else to do it.
Take Neil Huber, for example. Huber spent nine years as an MRI technologist, always eager to learn more and keep growing, but he realized it was too difficult for MRI technicians and technologists to advance in the field while holding a full-time job. He created Pulse Radiology Education to provide online American Registry of Radiologic Technologists (ARRT) Structured Education in MRI, CT and Mammography. Since its launch, his company has helped educate hundreds of technologists.
Matthew McVay is another example. In his youth, he hopped between jobs — bartender, salesman, tree farmer — but when he started in carpentry, he knew he'd found his career.
"Our job is to solve problems, and that's part of the pride that goes into our work," he says.
McVay now owns his own company and couldn't be happier. "The opportunity to make money is definitely there."
Adaptability and resourcefulness are key ways entrepreneurial thinking not only launches new businesses but also helps employees be more effective at their jobs and respond to unexpected obstacles.
"In times of strife and consternation and challenge, I think we lean into entrepreneurship, because quite frankly, we don't really have a choice," says Corbin. "If you don't, you're going to either be going backwards or potentially be at great risk."
Sarah Hicks is an editor and writer with expertise in workforce training, sustainability and science.