By Michael d'Estries
Interested in a career that keeps the economic lifeblood of America's businesses flowing? A vast majority of all freight in the U.S. — anything transported by truck, barge, train or boat — rely on diesel engines to move goods from A to B. According to the U.S. Department of Transportation, that demand is expected to dramatically increase over the next 30 years by 40%. That means more goods, more freight transport and more demand for diesel mechanics to help keep everything running smoothly. 
The biggest obstacle to achieving future growth on this scale? A lack of skilled workers to fill open positions for diesel mechanics and diesel technicians.
"It's a massive problem," said Aaron Picozzi, president of American Diesel Training Centers, in a recent interview. "I don't know of any shop that isn't feeling this currently. Many folks come to us and say they need 10, 15, 20, even 100 technicians depending on size, but there are very few that don't need any." 
So how do you make the leap from interest in the industry to working on some of the world's most powerful engines? Here's everything you need to know about becoming a diesel mechanic. 
What Does a Diesel Mechanic Do?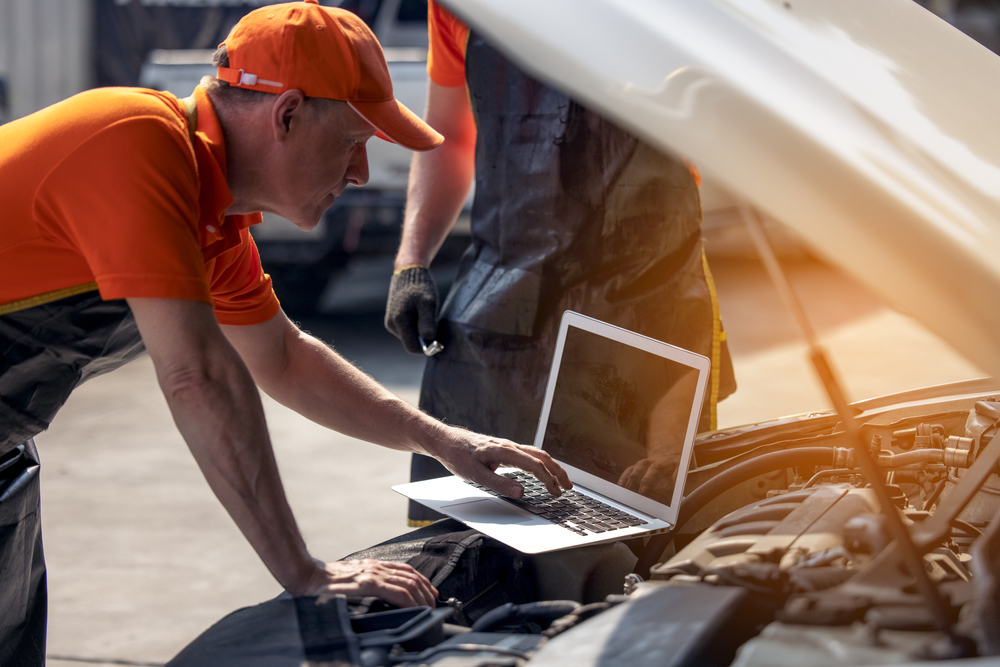 Diesel mechanics are responsible for maintaining and repairing the diesel engines that power various forms of transportation. These include trucks, buses, bulldozers, cranes, tractors and trains. It's possible to gain experience in one industry (for example, all 26,000 freight locomotives in the U.S. run on diesel) and then pursue opportunities in another. 
Many in the industry, including diesel mechanic Drake Davis, say having an interest in mechanics and a general curiosity about how things work is a huge plus. You should also have good hand-eye coordination, an eye for detail, and be extremely comfortable working in a field that's constantly changing. 
"Each day is a challenge, you don't know what you'll get into," Davis, who specializes in diesel repair for agriculture applications, told SkillPointe. "The field of agriculture diesel mechanics is constantly growing. If you like to problem solve and work with your hands, this is the job for you — plus there's great job security because there's a shortage of technicians."
How Long Does it Take to Become a Diesel Mechanic? 
The first thing you'll need before looking into any post-secondary courses or training is a high school diploma or equivalent. If you're still in school, pursuing courses in electronics, mathematics and automotive repair will help you prepare. 
After that, you have two paths that can provide the skills necessary to secure a career as a diesel mechanic. The first is as an apprentice, receiving on-the-job training at a commercial shop and working your way up over time to a full diesel technician or diesel mechanic position. According to the U.S. Bureau of Labor, this process can take anywhere from three to four years.  
The second pathway — and one increasingly attractive to prospective employers — is to pursue a certification or an associate degree (or both) from an accredited trade school or community college. These options typically take anywhere from one to two years to complete. However, fast-track programs promising employment after only 12 weeks of training are also becoming more common.
A license is not required to become a diesel mechanic, but certification is recommended. Most programs will help you prepare for the Medium-Heavy Truck Certification Tests by the National Institute for Automotive Service Excellence (ASE), a respected industry certification that can make your resume standout to employers. 
What Should I Look For In A Diesel Mechanic Training Program?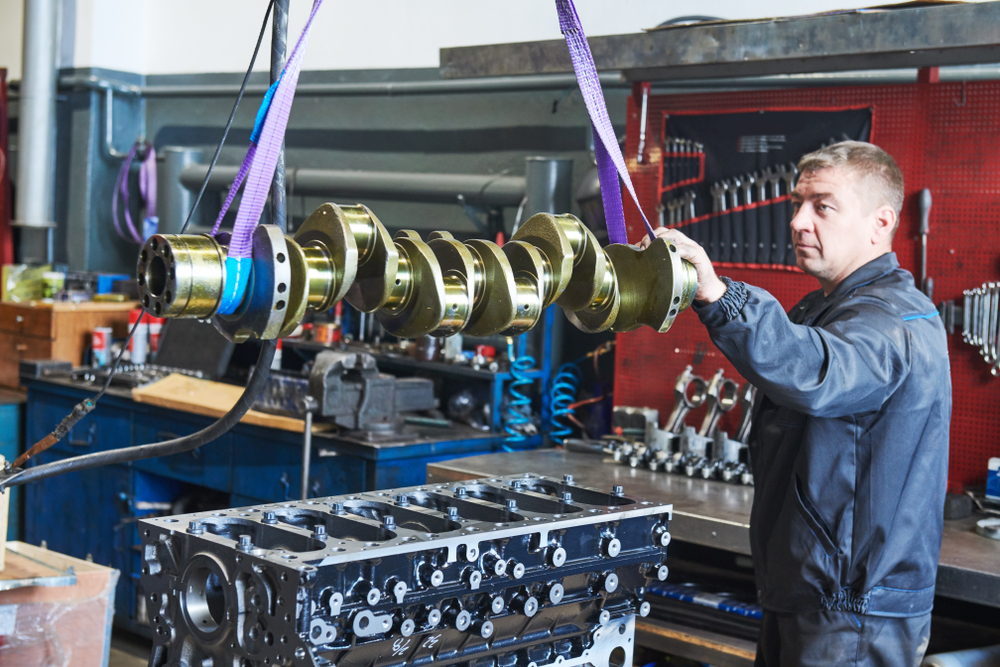 The first thing to consider when narrowing your search is whether the training you're interested in is accredited. Accreditation is third-party recognition that the institution behind the program meets a high standard of academic excellence. This declaration of merit is beneficial not only for securing financial aid, but also for attracting prospective employers. A good first step is to search for diesel mechanic training programs near you on SkillPointe. 
3 Diesel Mechanic Programs: What's Included, Time Commitment and Cost
American River College (ARC): American River College in California offers both an associate degree in diesel technology and eight specialized certifications. The associate degree can be completed in two years and includes such courses as introduction to diesel technology, diesel engine repair, basic hydraulic principles of diesel technology, and diesel power trains. In-state tuition is just over $1K per year, with out-of-state students paying closer to $9K. ARC's certification programs can be completed in less time and cover everything from clean diesel and preventative maintenance to light duty diesel trucks. Depending on the number of credits required, the costs can range from $5K to $8K (or much less if you're an in-state student). 
Pennsylvania College of Technology (PCT): The Pennsylvania College of Technology offers an associate of applied science degree in diesel technology that covers everything from "basic engine and power train principles to electronic troubleshooting and automatic transmission rebuilds." The program takes two years to complete, with annual tuition costs of $17K for in-state and $24K for out-of-state. The program champions a 100% placement rate for new grads, with the opportunity to earn up to four certifications and be exposed to more than 50 newer model diesel engines. 
WyoTech: Hailing itself as "one of the nation's top diesel technology schools," Wyotech in Wyoming offers a program that includes six months on the core fundamentals of diesel engine fundamentals (60% of it hands-on) followed by nine weeks of specialization in advanced diesel, chassis fabrication, applied service management or high-performance power trains. Costs for the nine-month program is just under $30,000, with five certifications available to pursue. 
What Comes Next After School?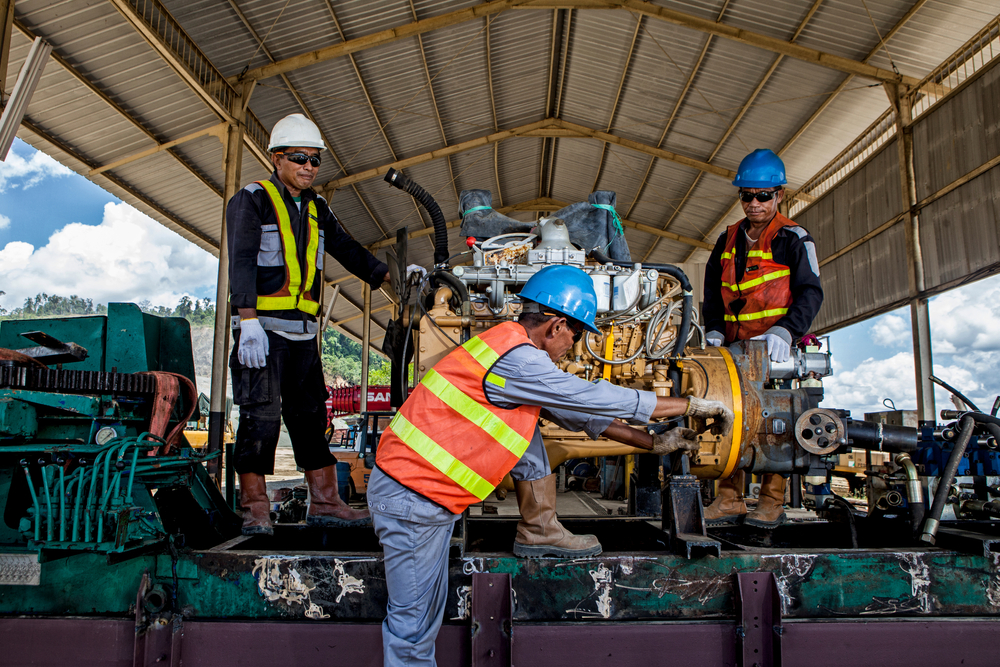 Once you've earned your degree or certificate, finding a job in the industry should be relatively easy. There are thousands of jobs available across the country and you can do a job search by ZIP code on SkillPointe. Demand is expected to keep pace with other professions, leading to excellent job security and the opportunity to grow into roles or specializations. Median pay is just over $50,200, as of May 2020. 
Anyone interested in becoming a diesel mechanic can expect to become a life-long learner. As in other industries transformed by technology, diesel mechanics will find certificates and other training will become available to reflect new advancements. 
For the right person, this job is full of opportunities, as mechanic Drake Davis explained. "If you like working with your hands, like mechanics, like challenges, and like a fast-paced environment, this is the career for you." 
Michael d'Estries writes about innovation, arts and culture for a variety of outlets. When he's not online, Michael runs his large apple farm and honey business in the Finger Lakes region of New York.
RELATED ARTICLES: