By Greg Daugherty
Community college may be the biggest bargain in American education, but that doesn't mean it's always affordable.
Tuition and fees for public, in-district community colleges currently average $3,730 a year according to the American Association of Community Colleges (AACC). The number doesn't include housing, textbooks or transportation costs. For full-time students who need to give up a paying job to attend school, the tab may feel steeper.
Fortunately, financial aid is available for community college, just as it is for four-year institutions. In fact, 59% of community college students receive at least one type of financial aid, according to the AACC. That may include federal grants, federal loans, state aid or aid from the college itself. At least 17 states also offer some form of "free" community college. Many do this by picking up any tuition costs and fees that remain after the student has received other financial aid.
Fast Facts About Financial Aid
59% of community college students receive aid
An FAFSA application determines your eligibility for federal aid
Grants don't have to be repaid, but loans do
Work-study programs provide paid part-time jobs
RELATED: Yes, You Can Get Trade School Scholarships and Grants — and Here's How
Applying for Financial Aid
The first step in landing financial aid for community college, as with four-year schools, is filling out the government's Free Application for Federal Student Aid, or FAFSA. It will determine your eligibility for federal aid, such as grants, loans and work-study programs. Many states, colleges and other scholarship providers also use the FAFSA information when awarding aid.
The FAFSA form, which you can fill out online, asks about your income and assets, such as money in your bank account. Depending on your age, marital status and other factors, it may ask for similar financial information from your parents. You will need to submit a new FAFSA every year you're in college to remain eligible for aid. You must also make "satisfactory academic progress" toward the completion of a degree or an eligible certificate program for aid to continue, the government says, although it allows the schools some flexibility in how they define that.
After you fill out the FAFSA, the schools you apply to will decide how much financial aid (if any) to offer you and what types of aid, based on their assessment of your financial need. That aid may include:
Federal Pell Grants
"Grants are among the best type of financial aid because they are free money that does not need to be repaid," says Mark Kantrowitz, publisher and vice president of research at Savingforcollege.com. Eligibility for grants tends to be based on financial need.
Tip: Federal Pell grants are prorated based on your attendance, so you'll get less money if you don't attend full-time.
Direct Subsidized Loans
With direct subsidized loans, the federal government covers the interest on your loan while you're still in school. You don't have to start making payments until six months after you graduate. The school determines how big a loan you can get.
Direct subsidized loans have relatively low interest rates compared with private student loans available from banks and other lenders, so you'll probably owe a lot less money in the long run. In addition, the loans are eligible for various flexible repayment plans, and a portion of the loan may be forgiven, after you've made payments for a number of years, if you become a teacher in a low-income school or work in certain public-service fields for a required length of time. That means you won't have to make any more payments, even if there's an outstanding balance on your loan.
To get a direct subsidized loan, you must be enrolled at least half-time at a college that participates in the federal direct loan program. "Most community colleges do participate, although some have opted out because their costs are so low to begin with," says Kantrowitz.
Federal Work-Study Awards
A work-study program offers you a paid, part-time job, either on or off campus, so you can earn money to put toward your expenses. These programs are funded largely by the federal government (though colleges often chip in a percentage) and administered by the college. You'll earn at least the federal minimum wage (currently $7.25 per hour), with a cap on your hours based on your total work-study award
Tip: Because funds for work-study jobs are limited, it's smart to apply for aid as early as possible if you think you might want one.
Direct Unsubsidized Loans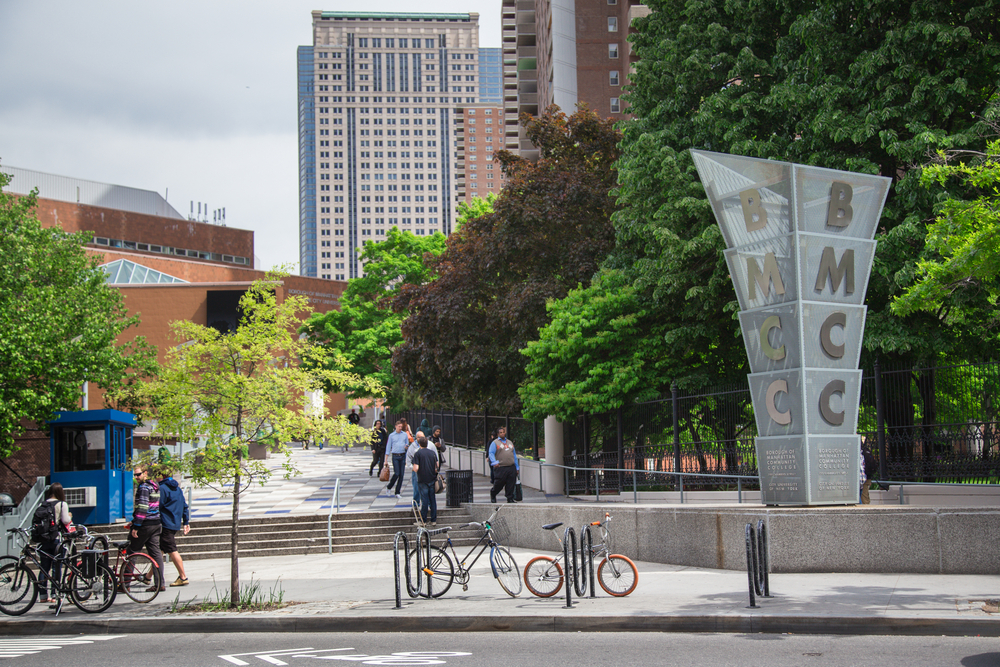 Community colleges may also offer direct unsubsidized loans from the federal government. Unlike direct subsidized loans, these are not based on financial need. Also, with a direct unsubsidized loan, you have to start making interest payments right away. Otherwise, the interest payments will be added to your total loan balance, so you'll owe even more money when you leave school. As with direct subsidized loans, you have to attend school at least half-time to qualify.
How Much Money Can I Get? 
On average, grants, loans and other financial aid cover about half (47.5%) of a student's costs at community college, Kantrowitz says. Those costs, officially known as the "cost of attendance," include tuition, fees, housing, food, books, supplies, transportation and, in some cases, dependent care.
RELATED: 9 Tips for Changing Industries When Your Job Goes Away
Other Sources of Financial Aid
While the federal and state government may be your most likely sources of financial aid, there are other potential options to explore.
Scholarships 
It's worth asking the financial aid office at the colleges you're applying to if there are scholarships you might be considered for. Scholarships are often offered by foundations and local organizations — including the SkillPointe Foundation scholarship, which offers two $1,000 scholarships a month.
Unlike with grants, eligibility tends to be based on merit, such as academic, athletic or artistic talent.
Google around and you'll find websites that list available scholarships for students. Some of the better-known sites are BigFuture.CollegeBoard.org, CareerOneStop.org, CollegeData.com, Edvisors.com, Fastweb.com, FinAid.org and Unigo.com. SkillPointe's Financial Resources page offers more options, including an increasing number of career-specific scholarships.
If you're planning to continue your education beyond community college, note that some colleges, honor societies and philanthropic foundations offer transfer scholarships designed for that purpose.
Tuition Assistance From Your Employer 
Some companies offer tuition assistance programs for their employees. If you're currently working and don't plan to leave your job, ask your HR department if any such program is available. Under current law, you can receive up to $5,250 a year in educational assistance benefits from your employer, tax free. 
Greg Daugherty is a widely published personal finance writer. He was formerly the education editor at Money magazine, where he edited the magazine's college rankings and advice on how to save and pay for college.