By Gina Belli
Trade school and community college may sound like the same thing, but they're not. 
Both pathways provide a career-focused education. Key differences include how the programs are structured, the time it takes to complete the programs and how much they cost. Understanding how these training programs work and what they're designed for can help you decide which type to choose.
Trade Schools and Technical Colleges: Hands-on Learning
Trade schools and technical colleges are united by a common purpose: Preparing students for a specific career in the shortest amount of time. Both are aimed at students who have a clear idea of what they want to do. 
Sometimes these names are used interchangeably. In fact, the Bureau of Labor Statistics groups them under one term called career and technical education (CTE). The name of the school matters less than the specific program you're considering.
Trade schools focus on practical skills that can be used in a hands-on profession — think auto mechanic, carpenter or medical assistant. 
Technical colleges are similar to trade schools in their specialized approach. They may offer more classroom time overall, but that time will still be focused on the career, not a broad-based education.  
"Technical colleges, by and large, are focused on workforce development," said Eric Burks, president of North Central Kansas Technical College, which was ranked as one of the top two-year trade schools by Forbes. "And they're very hands-on. You're going to learn by doing, not just sitting in a classroom listening about how you might do this someday. You're actually going to get your hands on whatever it is you're aiming to learn and practice that skill." 
Here's what trade school and technical college programs generally offer: 
The program: The curriculum focuses on job training; it doesn't spend a lot of time on theory. In many cases, the hands-on training leads to an industry certification.
The time commitment: Students can earn some professional certifications, such as a phlebotomy certification, in a matter of weeks. Other training programs, such as a dental assistant program, can take a year or 18 to 24 months. Most programs take less than a year. 
What it costs: Like the time commitment, the cost of these programs varies by school and by industry. Generally speaking, trade school tends to cost more than community college, but again, it depends on the school and the program. Some programs require students to purchase tools or other equipment in addition to paying for tuition. On the plus side, students can often recover the cost of technical education programs fairly quickly. "The skillset you have is going to turn right around and be, usually, very lucrative for you when you're done," said Burks.
Community Colleges: A Broader Foundation, but Still Career-Focused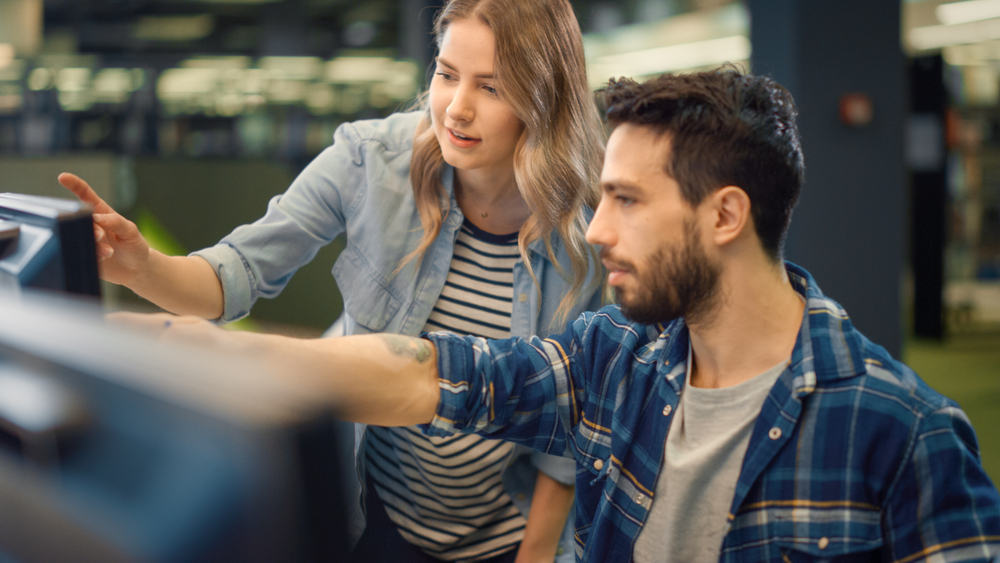 Community colleges focus on providing a broader education than trade schools or technical colleges, but there can be some overlap. For example, some community colleges offer technical programs. Likewise, some technical colleges help students meet general education requirements that they can use toward earning a bachelor's degree.
"What technical colleges and community colleges have in their DNA is that we reverse engineer all of our programming to career," said Steven Robinson, president of Lansing Community College and host of the End Community College Stigma podcast.
Still, community colleges are different from CTE schools in several ways: 
The program: Community colleges are focused on helping students acquire practical job skills, but programs typically include theoretical study, too, and may include general education coursework. Many degree programs lay the groundwork for transfer to a four-year college or university. 
The time commitment: Earning an associate degree from a community college generally takes two years. Students can take classes during the day or in the evenings, full time or part time. 
What it costs: The cost of community college varies by region, state and school. According to the American Association of Community Colleges, the average annual cost of tuition and fees is $3,347. 
There is No Wrong Answer
Community colleges, technical colleges and trade schools all prepare students for a meaningful career. A report from Georgetown University Center on Education and the Workforce examines the labor-market value of associate degrees from community colleges and certificate programs from trade schools and technical colleges. It argues that these programs rival bachelor's degrees in value and effectiveness.
"Technical education has never been more important than it is now," said Dr. Sandra Krebsbach, executive director of the American Technical Education Association. "There are essential services that will need to continue that come directly out of technical education because technical education is the training of people for the workforce."
It's also local. Students can explore their options by visiting a school nearby, either in person or online. 
"Just about every American lives within commuting distance of a technical or community college," Robinson said, describing the American network of open-admission colleges as "an incredible American success story." 
Sounds like a good opportunity to learn a new skill.
Gina Belli is a freelance writer, teacher and educational consultant. She writes about education, work-life balance and the economy.