By Michael d'Estries
Many people want to become police officers to protect and serve, but this career is also the perfect match for someone who has an interest in problem-solving and who relishes variety. As any officer will tell you, no two days are ever the same. 
As Alabama State Trooper Capt. Tracy Nelson explained in a recent interview, this line of work is also for those who want a true calling. "It's a career you choose to make a difference, and to help those who need your help."
It's also a career ripe with opportunity. The average median wage for police officers is $67,290, and there are many different types of agencies looking for officers at the federal, state, local and tribal level. According to an International Association of Chiefs of Police survey of 18,000 law enforcement agencies, 65% wanted to see more candidates applying for open positions. There's also a steady flow of retirements, as baby boomers step out of the force. That landscape means there are plenty of openings for qualified job candidates.  
So how do you go from wanting to make a difference in your community to earning your badge and joining a law enforcement agency? Here's everything you need to know about becoming a police officer. 
What the Daily Job of Being an Officer Includes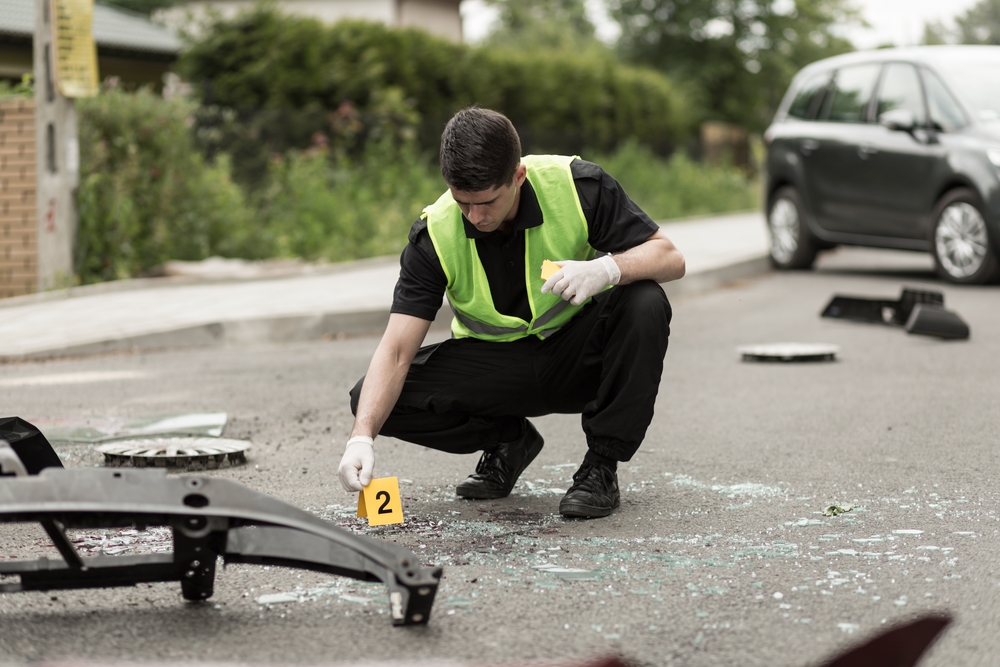 Police officers protect lives and property and enforce local, state and federal laws. An officer may patrol neighborhoods one day, direct traffic another and testify in court the next. In addition to responding to emergency calls, writing citations and making arrests, officers write detailed reports, prepare cases for legal proceedings and conduct community outreach. 
Those who set their sights on becoming a police officer should also be in good physical condition, work well under pressure, have good communication skills and judgment, and enjoy working in a constantly changing environment. Having an interest in solving problems and helping others is a huge plus, says Deputy Sheriff Javier Arteaga of the Merced County Sheriff's Office in California.
"There are many risks in all careers, but in this line of work, you will be challenged every day," Arteaga told SkillPointe. "Your safety, your partner's safety and the public's safety are your priority. The biggest rewards come when you put a smile on the face of a victim after they see you, and you help them with whatever problem they may have."
How Long Does it Take to Become a Police Officer?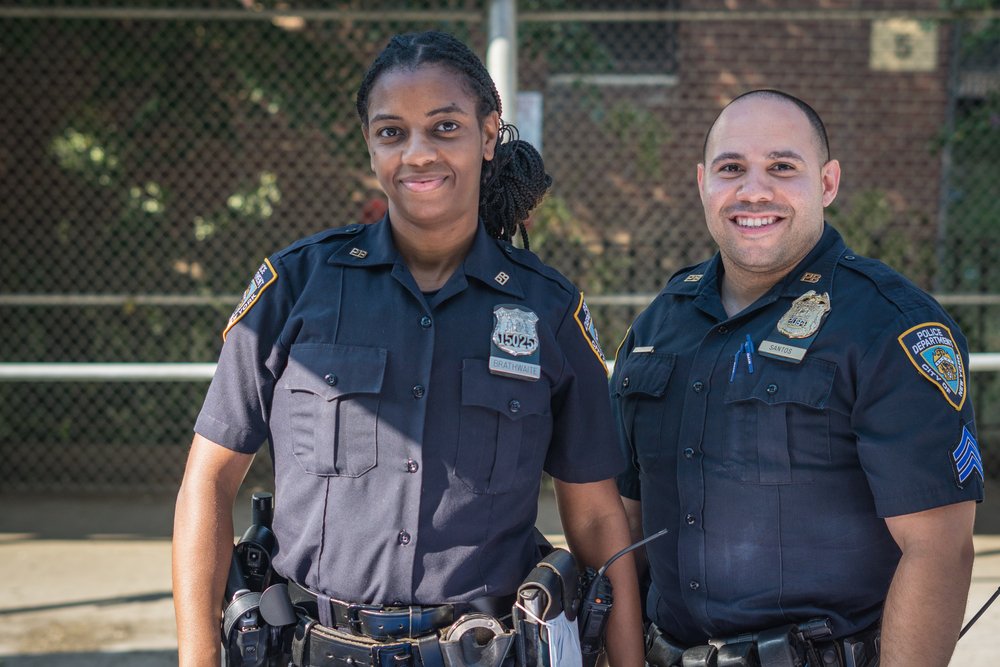 The first thing you'll need before looking into any post-secondary courses or training is a high school diploma or equivalent. If you're still in school, courses in foreign language, and the social sciences (psychology, sociology, criminology) will help you prepare for the next step. 
There are three common paths for earning your badge. It helps to know the selection standards for law enforcement officers in the state where you want to work before you choose one. 
The first path is training through a government-approved police academy or training program. On average, these intensive academies last up to six months and include classroom instruction on laws and ethics combined with hands-on training in traffic control, firearm use, emergency response and more.
The second path is a certificate program, which typically takes one year and focuses on criminal procedures and psychology. This may be a stand-alone program or an addition to one of the other training paths. 
The third and most common pathway — and the one most attractive to prospective agencies — is to pursue a two-year associate or a four-year bachelor's degree in law enforcement or criminal justice from an accredited institution. 
Most law enforcement agencies require applicants to successfully pass the National Police Officer Selection Test, which covers math, reading comprehension and writing skills. Candidates typically must be U.S. citizens and at least 21 years old, depending on the state. A background investigation is also required, with common disqualifiers including a previous felony conviction, illegal drug use, poor physical fitness, a previous DWI/DUI conviction, or poor credit history. Agencies use their own discretion when reviewing past infractions, so a disqualifier in one department may not have the same weight with another department. 
Military experience is often considered beneficial, and several states have programs in place to make the transition simpler. For example, Vets to Cops is a national program created by the Office of Community Oriented Policing Services that supports military veterans and the law enforcement agencies that hire them.
Certification and licensing is not the same in all states, so investigate your state's standards.
What Should I Look for in a Criminal Justice Training Program?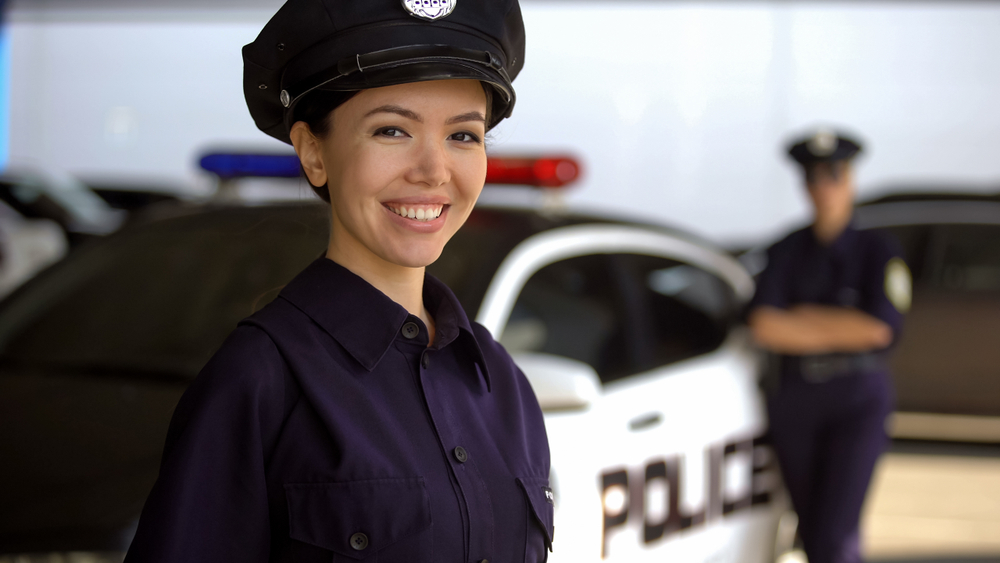 The first thing to consider is whether the training you're interested in is accredited. Accreditation is third-party recognition that the institution behind the program meets a high standard of academic excellence and is often provided by the state Peace Officer Standards and Training (POST) commission. This commission doesn't exist in all states or may have a different name. 
The site AccreditedSchoolsOnline.org keeps a comprehensive listing of the top criminal justice schools in the U.S. and is a good place to start. You can also search for police officer training programs near you on SkillPointe. 
3 Criminal Justice Programs: What's Included, Time Required and Cost
Jefferson Community College in New York offers both a certificate in criminal justice and two associate degree programs (criminal justice, homeland security). The certificate program lasts about one year and includes courses in criminal administrative procedures, technical writing, psychology, sociology and more. Total cost is just over $7,000 for in-state students and $12,000 for out-of-state. 
The two associate degree programs take up to two years to complete and include core classes in such topics as criminal evidence and technical writing, as well as electives covering community corrections and interviews and interrogations. Tuition is just under $14,000. According to the school, more than 60% of students in the criminal justice program go on to earn their bachelor's degree. 
Northcentral Technical College in Wisconsin offers an associate degree in criminal justice studies that can be completed in two years and costs just over $10,000. Courses range from criminal and traffic investigation to police ethics, patrol procedures, professional fitness, and interviews and interrogations. 
By the end of the program, successful students will be ready to pursue one of several career options, from police officer to sheriff's deputy, corrections officer, park ranger or conservation warden. Students also have the opportunity to pursue two additional certificates recognized by the Wisconsin Department of Justice in either corrections or juvenile supervision.
WSU Tech in Kansas offers a full suite of programs focused on police science, including an associate of applied science, technical certificate, certificate of completion, and a secondary associate of applied science in technical science. 
The technical certificate in police science can be completed in about 16 months and includes courses such as criminal law, criminal investigation, policing diverse cultures, and law enforcement operations and procedures. Total cost is just under $6,500. 
The associate degree programs take two years and build on the technical certificate programs with additional courses in corrections, computer applications and hands-on academy training. Total cost is $9,200.
What Comes Next After School? 
Once you have earned your degree or certificate, finding a job in law enforcement should be relatively easy. There are thousands of jobs available across the country and you can do a job search by ZIP code on SkillPointe. Demand is expected to outpace other professions, leading to both excellent job security and the opportunity to grow through specializations and new roles. According to the U.S. Bureau of Labor Statistics, about 59,100 openings for police officers and detectives are projected each year for the next decade. 
Police officers also gain experience in the field that can be leveraged later in their careers for other positions. For example, many police officers choose to eventually become criminal investigators, utilizing their law enforcement experience to analyze crime scenes and solve cases. 
Donald Martin is a former criminal investigator who now teaches others looking to pursue a similar career path. He told SkillPointe that a criminal investigator's job has many of the fulfilling qualities that attract people to policing in the first place.
"I like the teamwork, putting the big picture together, meeting interesting people in the same line of work and the feeling of accomplishment," he said.  
Michael d'Estries writes about innovation, arts and culture for a variety of outlets. When he's not online, Michael runs his large apple farm and honey business in the Finger Lakes region of New York.