By Sarah Hicks
The GI Bill is best known for sending an entire generation of veterans to college after World War II. A lot has changed since then — especially for those who are more interested in hands-on training than a bachelor's degree. 
GI education benefits now cover many types of skills-focused training, including trade school programs, associate degrees, certifications and more.
These training options align perfectly with the jobs that need filling right now and in the decades ahead. That includes industries eager to attract veterans, such as construction, transportation, education, energy, government and law enforcement. 
There's More Than One GI Bill 
To understand how to get the most out of your benefits, it's important to realize that there isn't just one bill. What started as the Servicemen's Readjustment Act of 1944 morphed into a group of regulations called the GI Bill. 
More recent legislation has included the Post-9/11 GI Bill, for those who served on active duty after Sept. 10, 2011, and the Forever GI Bill of 2017, which expanded the benefits and removed any deadline for using the benefits. 
There are also an array of programs under the GI umbrella that serve specific audiences, such as veterans who want to become entrepreneurs.
Training for Veterans: What You Need To Know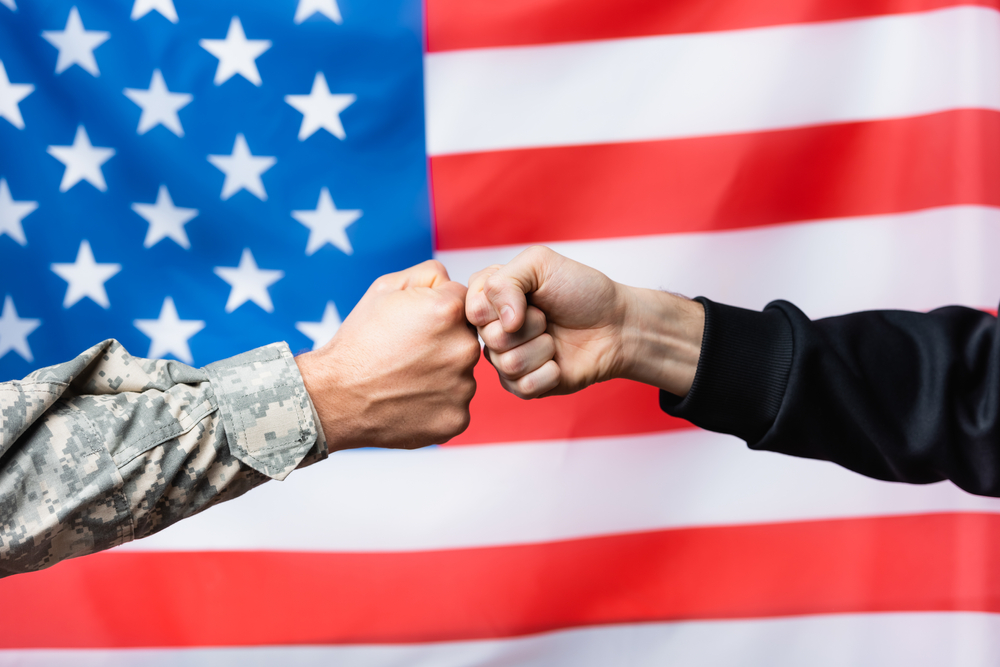 What all of the bills have in common is a focus on helping service members pay for education and job training. Here are the basics: 
What the GI Bill pays for
For full-time students, the benefits cover in-state tuition, fees, a books or supplies stipend and a housing allowance at an institution approved by the U.S. Department of Veterans Affairs (VA.) The amount awarded can vary, depending on which GI program you qualify for, how long the program lasts and which institution you want to attend. Part-time students get similar coverage, minus the books and housing allowances. 
Who is covered?
Veterans, active-duty service members, National Guard members and reservists and qualified survivors or dependents.
What kinds of non-degree programs are covered?
Trade school and community college programs, as well as many programs for specific, job-focused skills that may not result in a degree, like certifications. Apprenticeships and on-the-job training are covered by the training arm of the program. There's also a specific program that promotes high-tech skills such as computer programming and information science. It's called Veteran Employment Through Technology Education Courses, or VET TEC.
Types of learning
Full-time, part-time, online and hybrid learning scenarios are all covered, but benefit rates differ. 
How To Get Started

As with any journey, it helps to know where you want to go. For example, if you already know you want to become an automotive mechanic, you're ahead of the game. 
If you don't, there are many tools that can help you identify your skills and interests including assessment tools like SkillPointe's Career-Matching Quiz and the VA's personalized career planning and guidance.
My Next Move For Veterans is a segment of the Department of Labor's O*Net database that describes worker and job characteristics. It's specifically designed for veterans who are job hunting and includes a section on civilian careers that closely match skills honed in the military.
Once you have some careers in mind, you're ready to start making your education dreams a reality.
Choose a school: For this step, you'll need to do some research. Where are the best schools for what you want to do? Do those schools accept your benefits? The VA maintains an up-to-date list of all approved schools in the United States and its territories. 
Compare options: The GI Bill Comparison Tool allows veterans to see how their benefits will stack up at different institutions. For example, it will point out if you benefit from the Yellow Ribbon Program, which helps cover expenses for eligible veterans. This program makes up the difference in tuition costs for out-of-state or private schools that aren't covered by the Post-9/11 GI Bill. 
Do the math: In many cases, a veteran's education plans will be completely covered, but no one likes surprises. In addition to the programs listed here, service members are eligible for the same financial aid options available to other students. Those include Pell grants as well as federal student loans. (Read How to Find Financial Aid for Community College for a good breakdown of the steps required to apply for a range of financial aid programs.)
Get help: Many schools are part of the Principles of Excellence Program, which requires schools that get funding through the GI Bill to give service members a helping hand. This help includes clearly spelling out what's covered by your benefits, any financial aid you might qualify for and giving you a contact person who can help navigate your educational plan.
Every month, the SkillPointe Foundation awards scholarship grants of $1,000 to applicants from all backgrounds pursuing skills training for high-demand careers that don't require a four-year degree. 

To date, recipients in 25 states and 7 major industry segments have received these grants. You could be next, so please apply today!

GI Bill Help: Groups And Services For Veterans

Non-college training programs can be a way for servicemen to jump-start their careers. (Credit: vectorfusionart/Shutterstock)

There are plenty of resources available to help navigate this next phase. To find more information on the VA programs, the VA education and training benefits page explains many of the necessary steps in more detail. It also includes a portal for service members to manage their benefits and a list of non-VA resources for student veterans.

For those looking for additional, hands-on assistance, there are many groups that help veterans use their GI benefits toward a civilian career.

American Corporate Partners: ACP is a nonprofit that utilizes one-on-one mentoring, networking and online career advice to help returning veterans and spouses get started in a new career. The ACP focuses on connecting veterans with meaningful employment, to fight what they see as the biggest issue facing returning service members: underemployment.

SkillBridge: This Department of Defense program helps officers and enlisted members develop transferrable skills through civilian on-the-job training, internships and apprenticeships within their last 180 days of military service. 

Helmets to Hardhats: This nonprofit works with unions to create apprenticeship programs for veterans in the construction industry at no cost.

Hiring Our Heroes: This initiative from the U.S. Chamber of Commerce Foundation helps veterans, transitioning service members and military spouses find meaningful work.

Hire Heroes USA: This nonprofit provides free job search support for veterans, military members and their spouses and also works with companies to connect with, hire and retain workers with military experience.

Syracuse University's Institute for Veterans & Military Families: This is a deep resource for service members that includes career training, community services and entrepreneurship programs. The Onward to Opportunity training program is especially helpful because it works with businesses and veteran service organizations to provide training and support to transitioning service members.

Solar Ready Vets: This network of programs connects veterans to training and jobs in the solar industry, which is keenly interested in bringing more veterans into the fold. They are also expanding the use of GI benefits to cover additional training and certification costs.    

That's just a few of the groups helping service members get the training they need to make the transition. Individual companies — such as Carvana and Microsoft — do their part, too. If you're a veteran, take the time to the group that fits your skills and ambitions. 

Sarah Hicks is a writer and editor with expertise in workforce training, sustainability and science.