Image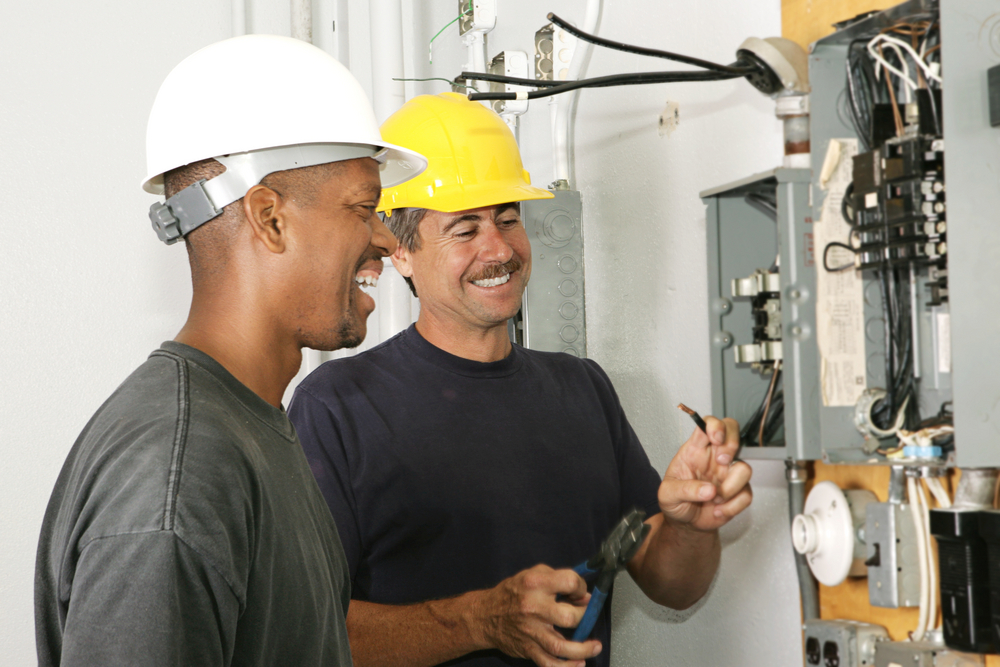 By Michael d'Estries
For decades, earning a bachelor's degree has been seen as the golden ticket to achieving the American Dream, a kind of cure-all checkbox that guarantees economic success. 
The reality is far less rosy for recent graduates. According to a recent National Association of Colleges and Employers (NACE) salary survey, the general average salary for college graduates is about $50,000 per year. The average student loan debt? A staggering $37,693.
The alternative to college for those looking to secure financial stability fast and without incurring massive debt is the multitude of high-paying skilled trade jobs available. Careers in plumbing, electrical, healthcare, IT and more not only pay extremely well, but are also in high demand. According to the Georgetown Center on Education and the Workforce, there are at least 30 million jobs in the U.S. that pay more than $55,000 per year and don't require a bachelor's degree. 
"I've been doing this for going on 30 years now, and in those 30 years I've seen a constant need," licensed plumber Mary Thompson, COO of home services platform Neighborly, told CNBC. "It's a great place for people to earn a good living … [and] a skill that is recession and pandemic resistant."
Below are just a few skilled trade jobs across the U.S. that are both in high demand and feature a median salary above $50,000 — no four-year college degree required. 
RELATED: Check out SkillPointe's free e-book, a guide to skilled trade careers
Explore The Highest Paying Trade School Jobs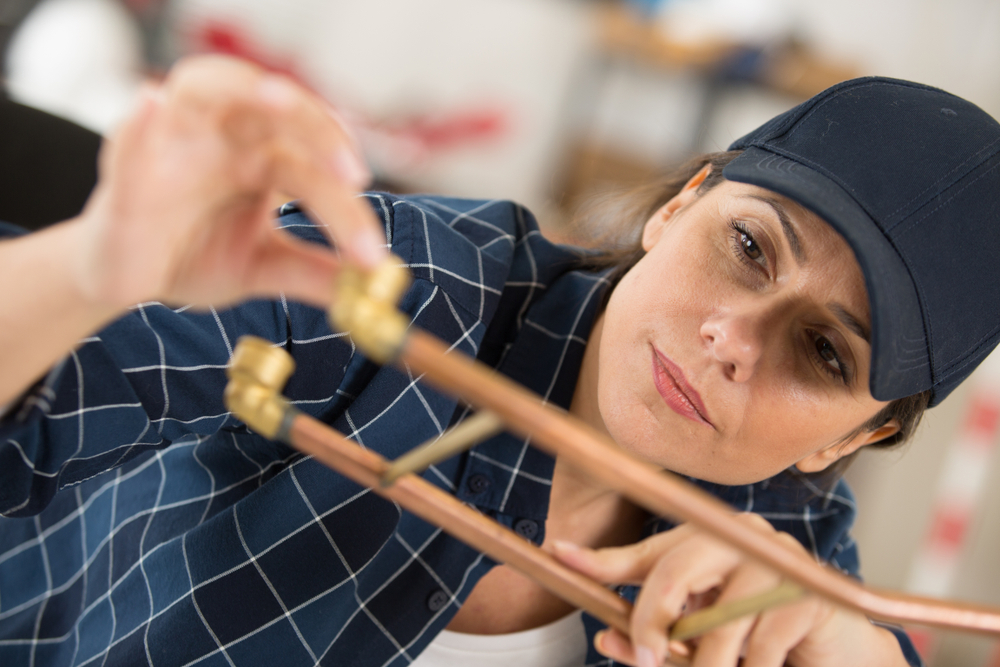 Plumber (Median salary: $55,162*)
Plumbers install, maintain and replace everything from gas and water lines to kitchen and bathroom fixtures. While the job may include unpredictable hours on both nights and weekends, it also comes with a high degree of independence, income stability and flexibility.
Learn more about being a plumber.
Electrician ($56,181)
Electricians plan electrical systems, inspect and maintain circuit breakers and transformers, and install/repair wiring, fixtures and fuse boxes. One of the few career paths with paid on-the-job training, electricians often learn their trade via apprenticeships lasting anywhere from four to five years.
Learn more about being an electrician.
Pipefitter/steamfitter ($55,162)
Pipefitters or steamfitters take advanced blueprints for residential, commercial and industrial construction piping systems and turn them into reality. Skills utilized by established craftsmen include cutting, threading or hammering pipes to specifications, as well as assembly through welding, soldering or threading joints. 
Learn more about being a pipefitter or steamfitter.
Civil engineering tech ($53,414)
Employed by engineering firms and government agencies, civil engineering technicians assist with the design of commercial, industrial and residential infrastructure projects. Responsibilities include analyzing blueprints, estimating costs, evaluating site conditions and ensuring projects meet design specifications and codes. 
Learn more about being a civil engineering tech.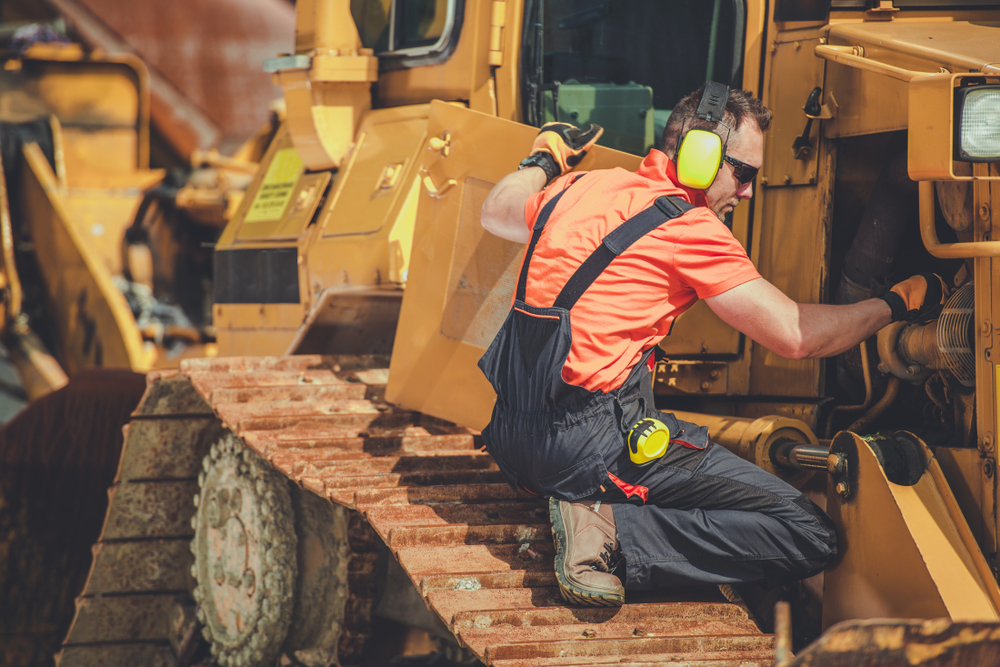 Heavy Equipment Mechanic (Median salary: $53,373)
The heavy equipment mechanic is responsible for the inspection, maintenance and repair of excavators, cranes and other large vehicles used in construction, farming, mining and transportation. Often skilled in the use of computerized tools to diagnose problems, these mechanics are also extremely detail-oriented and knowledgeable in engine components and systems. 
Learn more about being a heavy equipment mechanic.
Dental hygienist ($76,232)
If you've ever spent time in a dentist's chair, it's likely the majority of your visit was in the care of a dental hygienist. Skilled in preventative oral care and working under the supervision of a dentist, dental hygienists clean teeth, take X-rays, examine mouths for disease, and provide advice on good oral health.
Learn more about being a dental hygienist.
Medical sonographer ($74,318)
Medical sonographers are trained in the application of specialized equipment that utilizes high-frequency sound waves to generate images of structures within a patient's body. These sonograms (or ultrasounds) are used in everything from gauging the health of a fetus to assisting cardiovascular and vascular technologists examine specific areas of the body. 
Learn more about being a medical sonographer.
MRI tech ($73,424)
MRI technicians operate a magnetic resonance imaging (MRI) scanner to create complex 3D scans of a specific part of a patient's body. This job is perfect for those who communicate well and enjoy a fast-paced environment. The role is often based in hospitals, radiology centers or outpatient care centers. 
Learn more about being an MRI tech.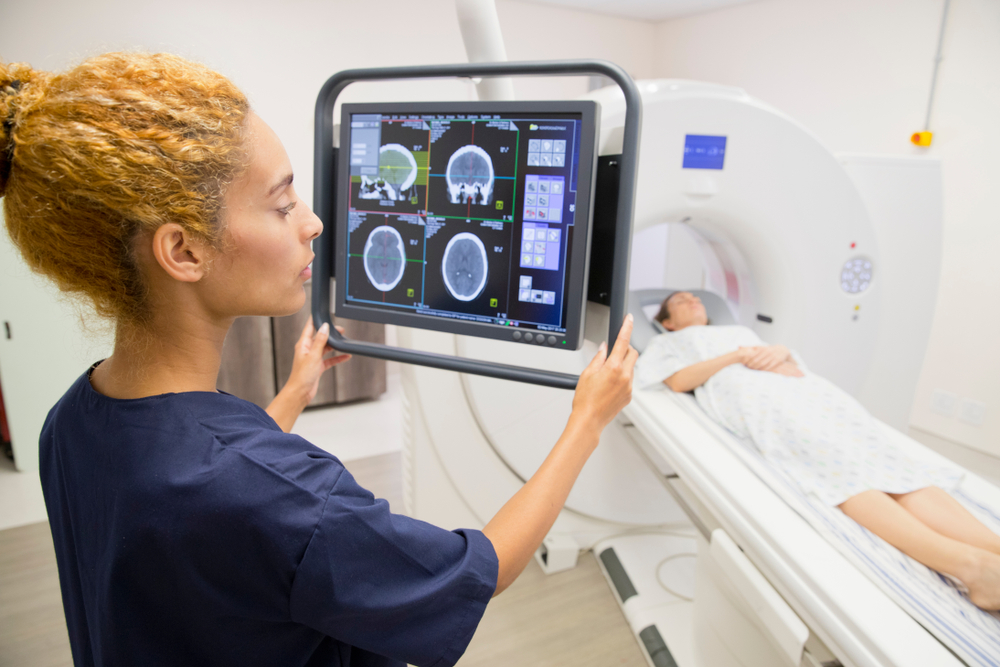 Radiology Tech (Median salary: $60,507)
Radiology technicians perform diagnostic imaging procedures, such as X-rays and computed tomography (CT) scans, to look inside the human body. Working closely with physicians, they typically operate out of hospitals or doctors' offices. 
Learn more about being a radiology tech.
Cardiovascular Tech ($57,720)
Cardiovascular technicians operate special imaging equipment to diagnose heart and blood vessel problems. Working closely with doctors and surgeons, these detail-oriented techs manage everything from electrocardiograms (EKGs) to cardiovascular ultrasounds to help map a complete picture of a patient's heart. 
Learn more about being a cardiovascular tech.
Respiratory therapist ($61,318)
Using a variety of tests to measure both lung capacity and blood oxygen levels, respiratory therapists develop plans to help treat diseases of the lungs and airways. An excellent fit for those who enjoy helping others and communicate well, the position is often located in hospitals, pulmonary rehabilitation clinics, and diagnostic laboratories. 
Learn more about being a respiratory therapist.
Electrical and electronics engineering technician ($65,270)
Have a knack for designing, developing, testing and repairing electronic components? Electrical and electronics engineering tech, working under the supervision of an electrical engineer, help create everything from electrical control systems to basic circuitry and prototypes. This career is best-suited for those who excel at math and science and have a keen eye for detail. 
Learn more about being an electrical and electronics engineering technician.
Industrial engineering technician ($56,555)
Industrial engineering technicians use observation and creative thinking to assist industrial engineers with improvements in efficiency and standard operating procedures for a variety of businesses. As the position makes heavy use of charts and diagrams to illustrate workflow, it's ideal for a candidate skilled in communication and problem-solving and who has good attention to detail. 
Learn more about being an industrial engineering technician.
Industrial machinery mechanic ($56,153)
Industrial machinery mechanics utilize their diverse skill sets to maintain and repair a variety of equipment in commercial and industrial facilities. In addition to being proficient with electronics, these specialized mechanics are also familiar with welding, cutting, and the use of manuals and diagnostic equipment to solve equipment failures. 
Learn more about being an industrial machinery mechanic.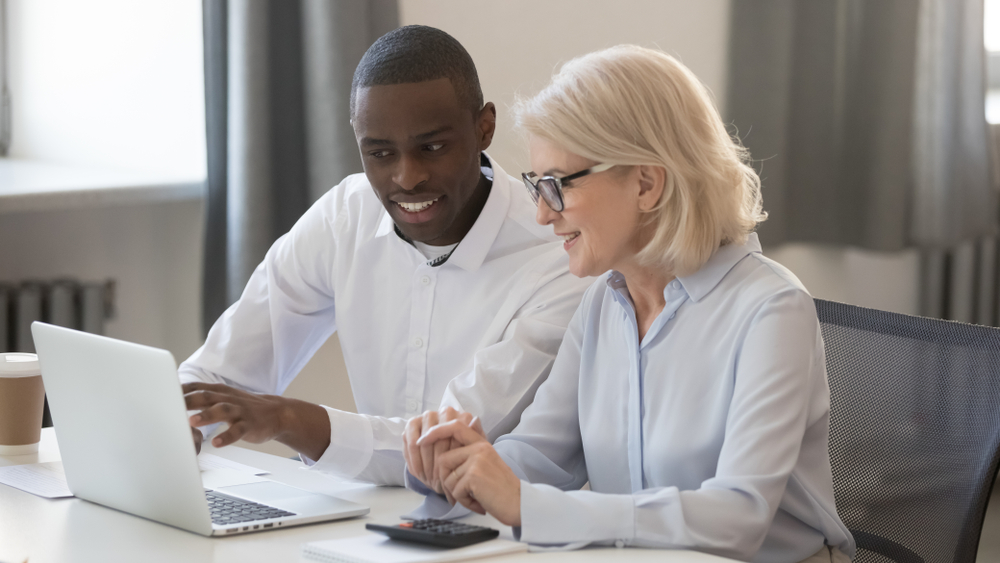 IT support specialist (Median salary: $52,270)
If you're someone who people repeatedly turn to for help when their technology fails, you might want to consider a career as an IT support specialist. These technical wizards offer personalized front-line support for everything from hardware issues to network repair. This is a great career for people who are patient, personable and not afraid to explore new technologies.
Learn more about becoming an IT support specialist.
Graphic designer ($52,104)
Graphic designers have a talent for expressing ideas artistically through brochures, logos, packaging, magazines or other marketing materials. While some use their hands, graphic designers increasingly are skilled in a variety of creative software suites and advanced computer applications that help bring their creations to life. 
Learn more about becoming a graphic designer.
Cable/fiber optics tech ($57,335)
Cable/fiber optics technicians are critical frontline workers in the effort to improve the speed and reach of broadband communications. Also called cable installers, these technicians are responsible for the design, installation, operation, maintenance and repairs on telecommunication networks. This is an excellent career choice for those who both enjoy working outdoors and are not bothered by heights or confined spaces. 
Learn more about becoming a cable or fiber optics tech.
Aircraft mechanic ($64,085)
Aircraft mechanics help keep aircraft flying safely and efficiently by performing a variety of scheduled maintenance and repairs. On-the-job responsibilities include diagnosing problems with mechanical and electrical systems, as well as inspecting all aircraft components from de-icing systems to landing gears. 
Learn more about becoming an aircraft mechanic.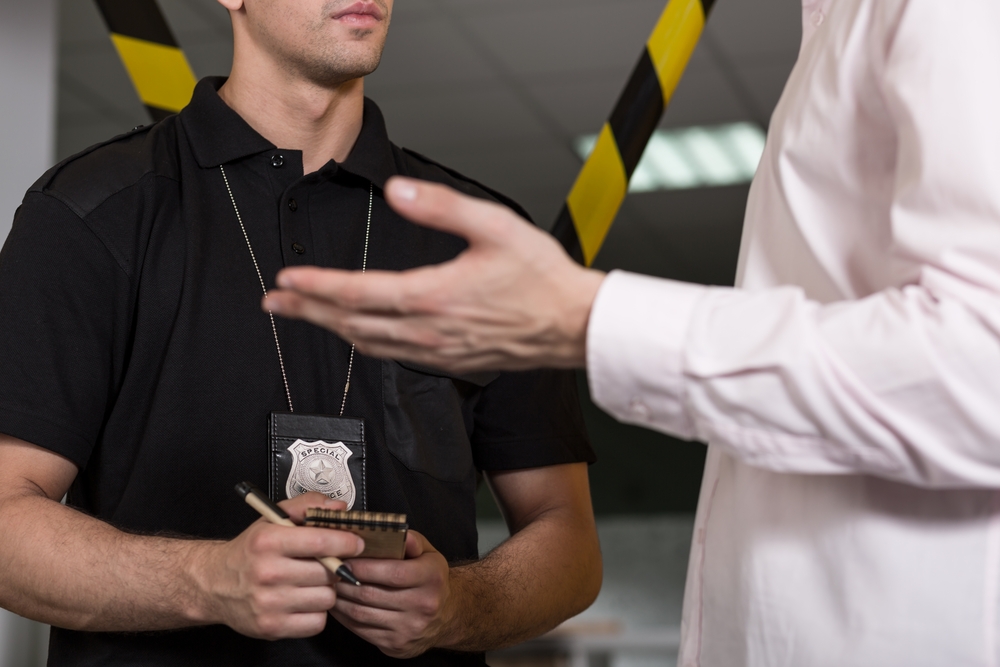 Police officer (Median salary: $63,149)
One of the most in-demand professions in the nation, police officers prevent and investigate crimes, enforce laws and respond to emergencies. While writing detailed reports and testifying in court are part of the job description, you'll also spend a large amount of time outside the office patrolling via foot, car or even horse. 
Learn more about becoming a police officer.
Criminal investigator ($83,179)
Criminal investigators, which include specializations in forensic science or a specific type of crime, gather facts and evidence to help solve cases. Depending on a criminal investigator's role within a police department or federal agency, they may either rely upon computers to track down information or perform case work in the field. 
Learn more about becoming a criminal investigator.
Real estate appraiser ($57,013)
Real estate appraisers provide an unbiased, objective estimate of the value of a building and the land it resides on. This in-demand profession, ideal for those with great interpersonal skills and attention to detail, offers critical assistance for those who own or manage property or invest in real estate or land holdings. 
Learn more about becoming a real estate appraiser.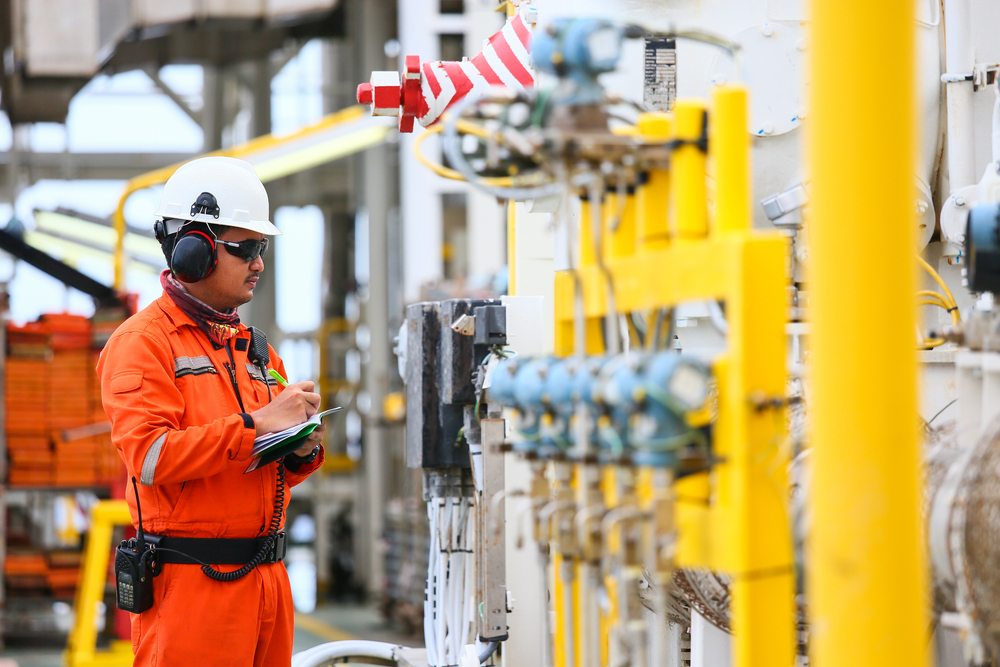 Power plant operator (Median salary: $81,994)
Power plant operators manage and maintain equipment required to generate electricity. A growing field thanks to advancements in power generation technology, opportunities now exist for operators to manage equipment fueled by coal, gas, nuclear energy, hydroelectric energy, wind or solar power. 
Learn more about becoming a power plant operator.
Nuclear technician ($82,077)
Nuclear technicians ensure that nuclear reactors and other equipment are operated safely and efficiently. In addition to monitoring radiation levels and performance of nuclear power plant systems, these technicians may also repair and maintain equipment at the facility. 
Learn more about becoming a nuclear technician.
Electric lineman ($72,509)
If a job with a view sounds appealing, you might want to consider a career as an electric lineman. Also called power line technicians, these specialists install, maintain and repair electric power lines and other equipment critical to electrical distribution and transmission systems. As most all work is done outdoors and in all conditions, it's a career best-suited for those who enjoy working outside, pay close attention to detail, and have little fear of heights. 
Learn more about becoming an electric lineman.
*Median salary figures provided by Emsi (economicmodeling.com)
Michael d'Estries writes about innovation, arts, and culture for a variety of outlets. When he's not online, Michael runs his large apple farm and honey business in the Finger Lakes region of New York.