By Katherine Gustafson
America has a skills problem, or more accurately, a massive skills gap. 
There are too many open jobs and too many job seekers with skills that don't match up. Even those who have steady work need additional skills to remain relevant. 
This is true across all industries, but it's especially urgent in the skilled trades. Traditional skilled trades like manufacturing and modern skills-based careers like healthcare were already sounding the alarm about the need for more trained workers before 2020 — and then COVID-19 happened. 
The need for reskilling is more urgent than ever. 
What is Reskilling?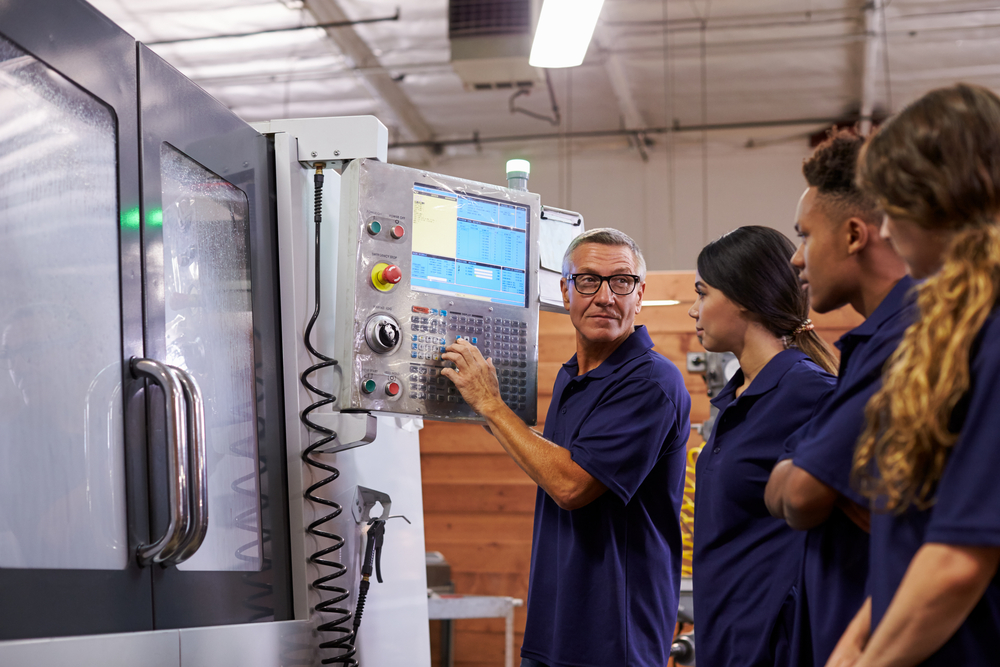 Reskilling is simply learning new skills for a different job. It's also the name of a movement to help people gain the know-how they need to take on better-paying roles, whether in a new workplace or with their current employer. Technology is driving that need. It also plays a part in the solution.
Take the Future of Work Grand Challenge, an audacious plan to reskill 25,000 displaced workers in 24 months. 
The $6 million effort is the brainchild of nonprofit venture philanthropy organization New Profit with partners JFF, MIT Solve and XPRIZE, which launched a Rapid Reskilling competition as part of the bigger challenge. It's all part of a push to prepare 12 million Americans to succeed in the workforce by 2025. 
Reskilling on a less grand scale is already happening at companies that know exactly what skills they need. Some take the from-scratch approach, like American Diesel Training Centers, which offers a focused, 12-week diesel tech program at an affordable price. Other companies focus their training efforts on reskilling current employees to fill new needs. 
An IndustryWeek survey showed that more than 80% of manufacturers say 3D printing will increase profits. That technology not only saved the day during the pandemic by creating partnerships to produce needed PPE, it's also providing the next reskilling opportunity for American manufacturers. 
The same principle applies to all industries and for all types of jobs. The goal is to ensure the worker has the necessary skill, while allowing the business to operate successfully in the most up-to-date work environment. 
Reskilling the U.S. Workforce
As technology continues to accelerate and disrupt industries from construction to information technology, training on more advanced tools or about digital processes is the greatest priority in reskilling the U.S. workforce. 
In surveys of 432 human resources professionals and 1,000 U.S. workers by West Monroe, 61% of respondents said technology helps people do their best work. Yet more than half said their organization's employees aren't tech-savvy enough: 56% reported a "moderate to severe" skills gap in their company.
This is why it's vital that reskilling take account of what technical skills are in-demand. Take welding, for example. The Bureau of Labor Statistics estimates that the welding job market will be as strong as the average U.S. occupation over the next decade but warns, "welders who do not have up-to-date training may face strong competition for jobs."
Reskilling matters more in times of change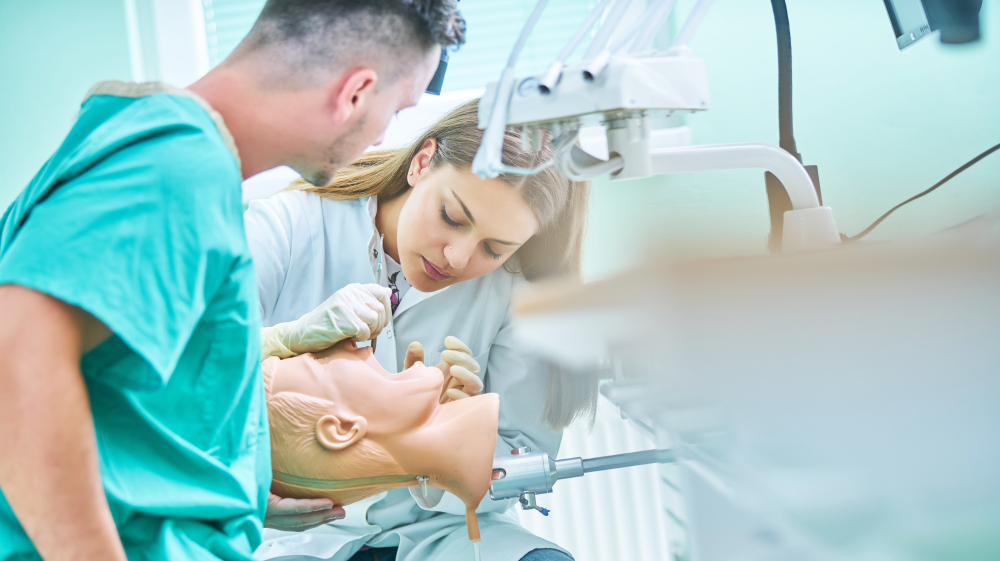 While reskilling was a need in the U.S. even prior to 2020, the urgency has grown dramatically since the onset of the COVID-19 pandemic. The resulting job losses in many sectors and the hobbled economy have made the need to match skills to available jobs a top priority. With more reskilling, more people can get back to work — exactly the logic behind the Future of Work Grand Challenge. 
A good example of a field that can benefit from this accelerated schedule is healthcare, as the system groans under the strain of the virus. Jobs in U.S. healthcare are predicted to grow at a rate of 13% from 2021 to 2031, far faster than the 3% average for all U.S. occupations. 
Many with basic skills in their fields can utilize technology and education as stepping stones to a higher-paying but related role. For example, a certified nursing assistant can build on that valuable hands-on experience to become a licensed practical nurse (LPN), increasing their salary by roughly 60% in the process.
In that example, reskilling provides upward mobility for one person and a job opportunity for another looking for an entry point into a growing field. SkillPointe ambassador Tammy Ronstadt says the opportunities are everywhere. 
"Any kind of nursing field, whether you want to be an RN, LPN, nurse practitioner, it is the field of the future. It really is," says Ronstadt, director of provider practice operations for Heritage Valley Health System who started as an LPN. "You will always have a job. There's never going to be a shortage [of jobs]. We are greatly in need."
States take the initiative: Consider ReSkillMS in Mississippi
A variety of state-level programs are addressing the need to reskill the workforce. A number of them launched in 2020, using federal recovery funds to help more people get back to work after job losses caused by the pandemic.
An example is Mississippi's reskilling program, ReSkillMS, which connects employers with potential trainees who are interested in learning specific skills that employers need. The training is provided through on-the-job training or community college courses, often at no or little cost to the individual. The concept was so appealing that 2,000 Mississippians enrolled in the program in its first 30 days. 
"ReSkillMS was created as a direct result of Gov. Tate Reeves's Commission on Economic Recovery recommendation to use significant dollars from the CARES Act recovery funds to implement workforce training to help lift the economic burden on our workforce from the pandemic," says Laura Ring, deputy executive director of external affairs for the Mississippi Department of Employment Security in Jackson, Mississippi. "ReskillMS allows Mississippians out-of-work or those working reduced hours to 're-skill' in order to help prepare for and fill high-demand, higher paying jobs across our state." 
Employers that provide such training are eligible to be reimbursed for up to 75% of the worker's wages during the training period depending on the pay rate of the newly trained worker.
Why reskill?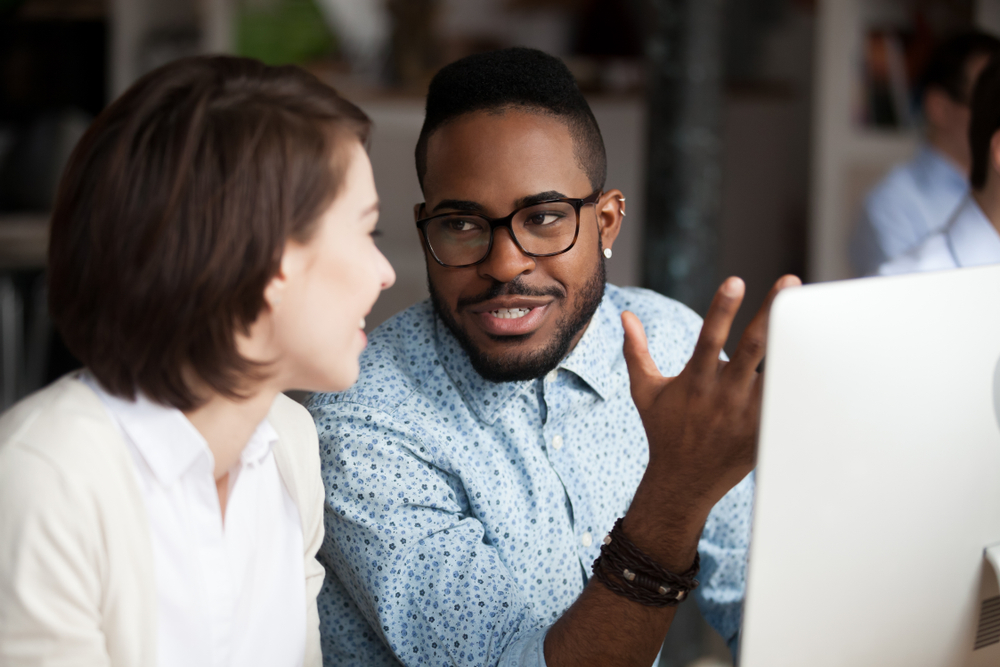 Reskilling brings benefits to workers, employers, and the local and national economy. Win-win-win.
It's also expensive. It costs around $24,800 on average to reskill a displaced worker in the U.S., according to report by World Economic Forum and Boston Consulting Group. 
For employers, which usually bear at least some of this cost, the investment is almost certainly worthwhile. Human resources expert Josh Bersin, who has researched the topic, says "it can cost as much as six times more to hire from the outside than to build from within." 
For workers, it can mean better-paying and more satisfying jobs. Economies benefit from workers with more disposable income. It's not easy, but reskilling is well worth the effort and expense. It's a pressing need not only in the U.S. but around the world. 
Katherine Gustafson is a full-time freelance writer specializing in content for mission-driven changemakers such as tech disruptors in fintech, healthcare IT, and B2B SaaS. She also does corporate work on business topics including accounting, management, and innovation for companies such as Bloomberg, Visa, and Adobe.