By Anne Fisher
Women: Want to make good money like your male counterparts? A job in the skilled trades may be just the ticket.
Generally speaking, women earn only about 80 cents on the dollar compared with men, even though half the U.S. workforce is female and women make up more than half of all college grads. But in many of the skilled trades, the story's different. In construction, for example, women earn about 99% of men's pay according to the Bureau of Labor Statistics (BLS). The average weekly wage for women in construction, for instance, is $860 — not too shabby. 
"We have the unions to thank for that," says Jayne Vellinga, executive director of Chicago Women in Trades (CWIT), one of many nonprofit organizations that offer training and support to women in high-skilled trades. In union jobs, the pay is set by collective bargaining agreements. 
Hourly rates vary by the skill level a worker has reached, such as laborer, apprentice, journeyman or state-licensed master. "A female apprentice, for example, earns the same pay as a male one," notes Vellinga, who adds that a 1% to 5% wage gap exists because women tend to put in less overtime. 
Even non-union workers often benefit, indirectly, from union contracts. That's because companies are under pressure to pay competitive wages, especially now, given the skilled labor shortage. A recent study from the Society for Human Resource Management found that millions of U.S. manufacturing jobs — 60% of the total — have been going unfilled because of a lack of electricians, welders, pipefitters and other qualified applicants. 
More Than Just Good Money
Money isn't the only reason the skilled trades are a smart place for women.
Job Security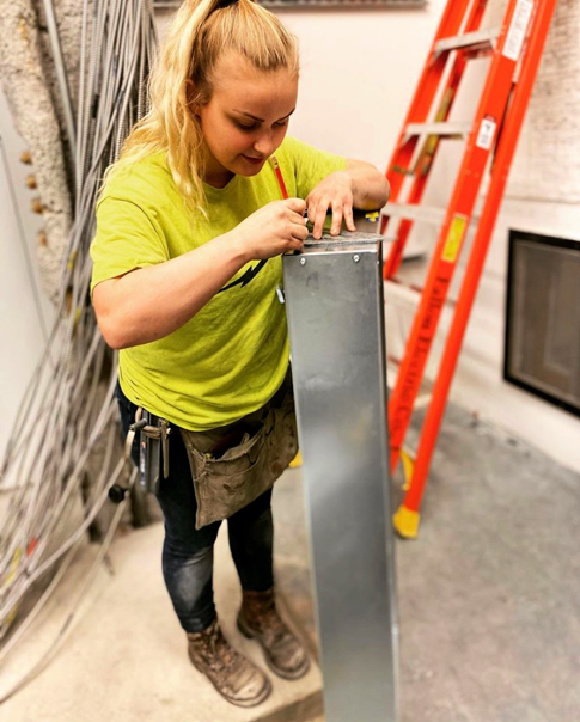 Going into one of these fields "gives you a marketable skill that's always in demand," says Jamie Lee Eddy, a fourth-year electrician apprentice in Pittsburgh. (She'll be a journeyman electrician in one more year.) "Not every job can promise that," she adds.
Lack of Debt
Eddy's union subsidizes her tuition at The Community College of Allegheny County while she works. "You earn credits and a paycheck at the same time," she says. When she graduates with an associate degree, "I'll have no debt at all. Zero." That matters a lot these days. The average four-year-college grad carries more than $30,000 in student loans.
Chances for Advancement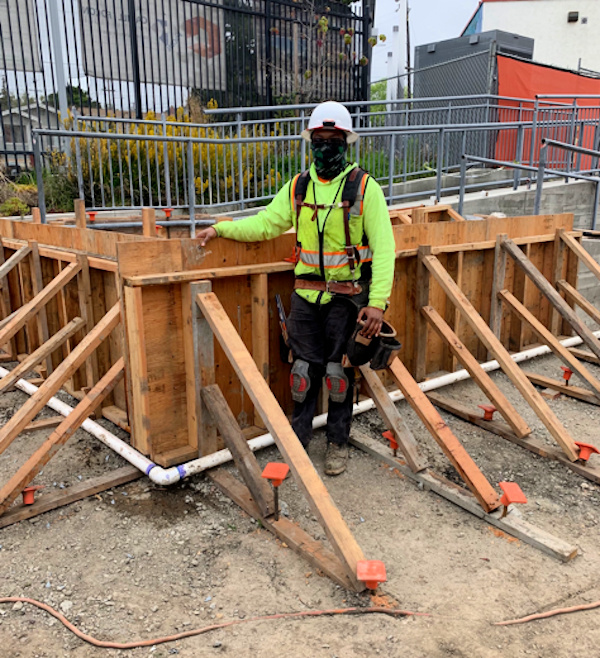 "People often think that you do essentially the same work for your whole career, but that's not true," says Briannajoy Thompson, a second-year apprentice carpenter at Berkeley Cement, based in Oakland, California. "There are plenty of ways to branch out and move up." A few of the possibilities in her field include instructor, site coordinator, and construction or manufacturing management, not to mention opening a business.
Pride in a Job Well Done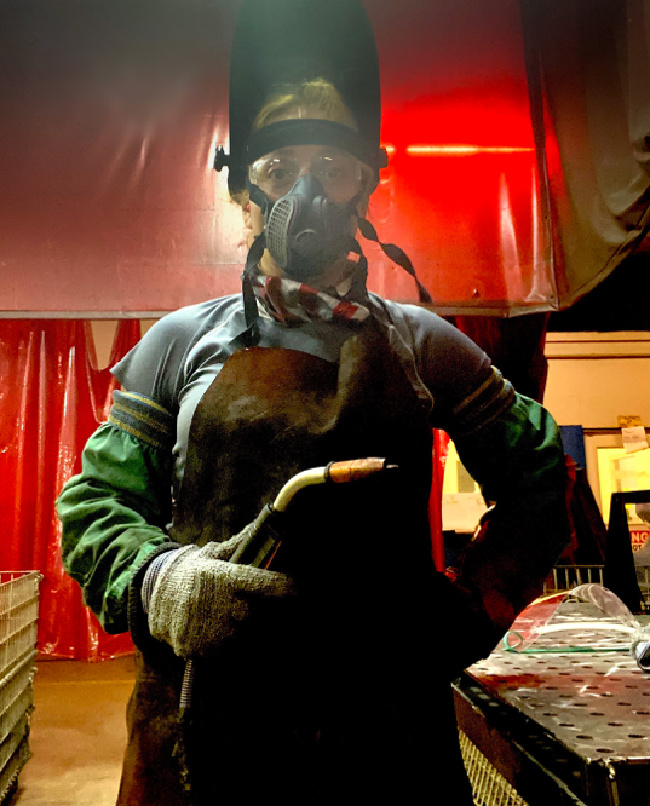 The skilled trades are "very empowering for women," says Lupe Hinojosa, a welder at Great Northern Instore in Des Plaines, Illinois. "You feel strong and capable, because you are."
Her young children, two boys and two girls, are proud of her. "They love that I'm a welder. It shows them that women can do anything we want to do."
Worried about sexism? "The older men who held those negative attitudes toward women are retiring now," says Michelle Tull, president of Tull Companies, a family-owned crane operation and structural steel business in Sioux Falls, South Dakota. "Younger generations of men are a lot more egalitarian." Tull worked her way up from a job as a novice crane operator — living proof of what women in the skilled trades can accomplish. 
Electrician apprentice Eddy offers these words of encouragement: "I'm only 5-foot-2. If I can do this work, anyone can. Approach it with a positive attitude and a strong work ethic, and you'll do fine."
Anne Fisher has been writing about career and workplace trends and topics since 1994. Her work has appeared in Fortune magazine, and online at Fortune.com, CNNMoney.com, Monster.com, and elsewhere. Fisher is the author of two books, "Wall Street Women" and "If My Career's On the Fast Track, Where Do I Get a Road Map?"