By Mary Jo DiLonardo
When you hear people talking about skilled trades, you may think they're only referring to plumbers, welders and other careers in construction and manufacturing. Those jobs certainly are skilled, but the definition is much broader now.
What is a skilled trade today? It's a job that involves mastering a specific skill set, doing hands-on work and yet doesn't require earning a four-year degree. In addition to the industries mentioned, skills-based jobs exist in healthcare, information technology, public service and beyond.
How the Meaning of Skilled Trades Has Changed
Traditionally, skills-based jobs have involved working with your hands fixing or making something. In the past, skilled trades were considered "dirty" jobs. Even today, some are more physical and demanding than others, but that's just one of many myths about skilled trades.
The stigma of working in the trades is fading as the opportunity and need to fill these roles become more clear. In addition, where many skills-based jobs are done has changed dramatically. Environments include healthcare centers and wind turbines in addition to construction sites.
At the same time, the idea that earning a four-year degree is the only path to success is losing traction. The skilled trades offer a lucrative alternative. The amount and type of education needed for skills-based jobs varies from weeks to several years. The timing, frequency and intensity of training will depend on the industry and the specific job you choose.
You can learn the skills for the majority of these jobs at a community, technical, trade or vocational school. Typically, classroom time is combined with hands-on learning, perhaps in the form of an apprenticeship or other earn and learn opportunities. Most of these jobs require that you earn a certificate, which takes anywhere from three to 12 months, or an associate degree, which takes two years to complete.
What Are Skilled Trades? Examples of Careers in Several Industries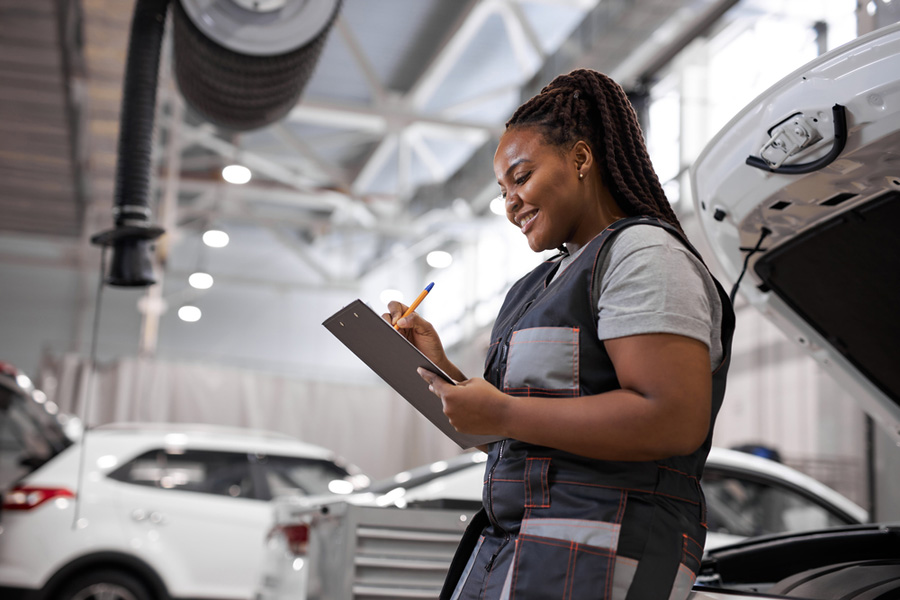 At SkillPointe, we classify skilled trades, also called skills-based jobs, into several main groups. Here we spell out the skills-based industries, with examples of skilled trades in each area. And if you're not sure where your interests and talents lie, take our quiz to find your career matches.
Skills-Based Careers in Business
If business seems like a long shot for a skills-based career to you, just stop and think about it. If you want to launch your own business, you need to learn the skills associated with entrepreneurship, including analytical and problem-solving skills, customer service and financial know-how. Specific careers include:
In Communications
This is a field where digital skills matter. Jobs that focus on those abilities include:
In Construction
Skilled trades have long been associated with the construction industry. What you may not know is how many of these jobs can lead to owning your own business.
In Energy
Some of the fastest-growing skilled trades are in the energy sector.
In Healthcare
Innovation is transforming traditional healthcare, offering more new skilled job opportunities than any other industry, according to the Bureau of Labor Statistics.
In Hospitality
After taking a big hit from the pandemic, the hospitality industry has rebounded. Job opportunities include:
In Information Technology
With so much growth in this sector, it can be hard to keep track. Computer and IT jobs are expected to grow 15% over the next decade, much faster than the growth of other industries. Jobs include:
In Manufacturing
Manufacturing jobs increasingly rely on technology like 3D printing and augmented reality, creating opportunities for career growth in jobs like these:
In Public Service
If you want to help improve your community, there are many skills-focused opportunities in this industry, including:
In Transportation
This industry has always been a popular choice for those who enjoy fixing things and keeping products and people moving. Jobs include: 
The Demand for Skilled Trade Workers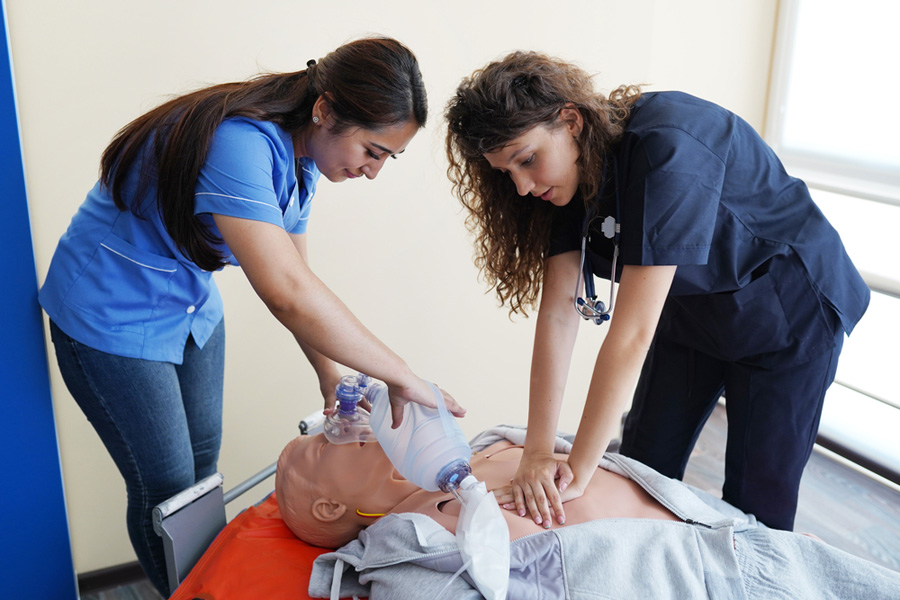 As demand for skilled trade workers has increased, so has enrollment in skills-based programs. According to a study by the National Student Clearinghouse Research Center that looked at enrollment numbers from 2021 to 2022, students increasingly enrolled in focused two-year skilled trades programs, even as interest in longer educational programs dropped. Enrollment increased 19.3% for construction training programs, 11.5% for mechanic and repair programs and 12.7% for culinary programs.
Some of the key factors driving those trends are affordability and relevancy, as students try to avoid debt and focus on learning skills that can earn a good wage quickly.
While there are more people working toward skilled trade careers, there are still more jobs than there are skilled candidates to fill them. A 2022 report from the National Association for Business Economics found that 57% of respondents report skilled labor shortages at their companies.
A 2022 report from the TechForce Foundation concluded that 232,000 tech workers were needed in the field of automotive, diesel and collision work, but there were only 42,000 graduates in those areas.
In addition to an increasing need, many industries are becoming more specific about the skills required to fill open roles. At one diesel mechanic school, for example, the instruction focuses on 420 tasks identified by the training arm of the American Trucking Association as skills companies want their entry-level technicians to know.
Create Your Own Future in the Skilled Trades

There are many paths you can take to prepare for a satisfying, skilled trade career. With the right training, you can quickly put your newfound talents to work for a company that needs your skills.
And while you're working, you can learn new skills that are relevant to your industry or a related one through on-the-job training programs or even micro credentials, which allow you to learn new skills in short bursts. Honing your craft and learning new skills will make you more valuable in your field and open up more career opportunities.
Ultimately, you may decide that you'd like to start your own business. Once you start learning and follow the path that interests you, you can create your own future in an industry you love.
Mary Jo DiLonardo is an Atlanta-based writer who has worked in print, online and broadcast journalism for more than 30 years. She has covered education, health, lifestyle issues and nature for many outlets including WebMD, CNN and Treehugger.